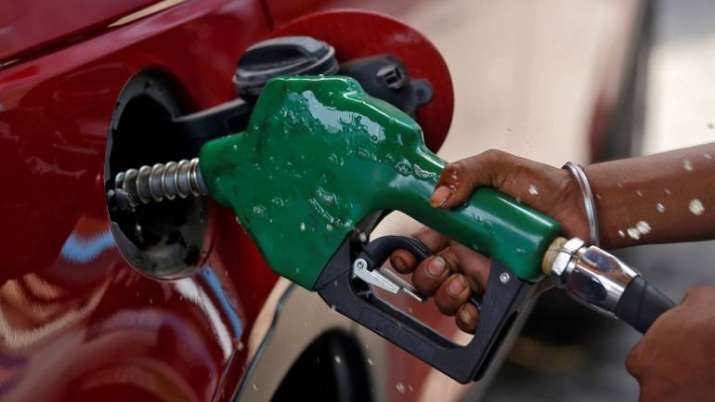 Fuel prices were slashed for the tenth consecutive day on Saturday, providing major relief of citizens after a period of meteoric rise in prices.
The petrol prices were slashed by 40 paise in Delhi, taking the rate to Rs 80.45/litre. The rates of petrol in Mumbai were slashed by 40 paise/litre. The revised rates of petrol in the financial capital as of Saturday stood at Rs 85.93/litre.
Petrol prices have also come down in other major cities such as Kolkata (Rs 82.31/litre), Chennai (Rs 83.62/litre), Gurugram (Rs 79.17/litre), Noida (Rs 78.13/litre), Bengaluru (Rs 81.08/litre), Hyderabad (Rs 85.31/litre) and many others. 
On the other hand, diesel price was slashed by around 35-37 paise, taking its price to Rs 74.38 per litre in the national capital. In Mumbai, diesel was retailing at Rs 77.96 per litre after the fresh reduction in of 37 paise.
The recent reduction in fuel prices is a result of stabilising Brent crude oil price, which has corrected almost $10 per barrel after it climbed to a high of $86 per barrel. 
In the last 8 days, petrol prices have seen a significant reduction  of Rs 1.73 in Delhi, Rs 1.70 in Kolkata, Rs 1.71 in Mumbai and Rs 1.72 in Chennai. 
Earlier on October 4, the Central government announced a cut of Rs. 2.50 a litre each for petrol and diesel and urged state governments to match the reduction to provide relief from high fuel prices. After the central government's decision, several states followed the suit.