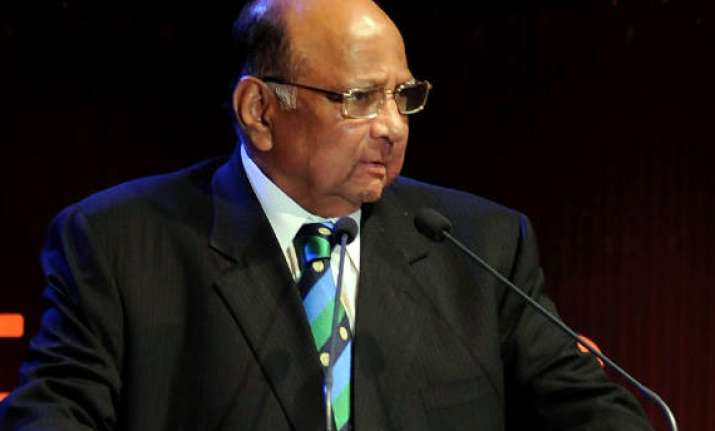 New Delhi, Feb 8: Agriculture Minister Sharad Pawar today said it will be difficult to implement the proposed Food Security Act with existing distribution system and suggested massive reforms.

"I will be failing in my duty if I do not emphasise the fact that the Food Security Act will never succeed in achieving its goal in letter and spirit, if we try to push the same through the existing PDS apparatus," Pawar said at a conference here.

The minister felt that "a massive process re-engineering" was required to make the Public Distribution System (PDS) compatible with the proposed law.

The Food Security Act aims to provide legal entitlement over subsidised foodgrains to 63.5 per cent of the country's population.

The bill was introduced in Parliament in December 2011 and the same has been referred to the Standing Committee.

While Pawar emphasised on ensuring food security of the country, he expressed concern about various limitations in the existing PDS.

"There is a general perception that I have reservation about the Food Security Act. However, reservation apart, there is no denying the fact that as a welfare nation, time has really come to ensure that each and every citizen of this country gets two square meals a day," he noted.

"My only concern is whether the existing mechanism is compatible enough with the spirit of this Act?" He observed.

Pawar outlined serious limitations in the existing PDS such as capacities of mandis, financial position of state agencies, manpower, storage and movement among others.

That apart, Pawar said there is a need for massive programme to boost foodgrains production, which will require huge investment in irrigation, power, fertiliser and seeds.