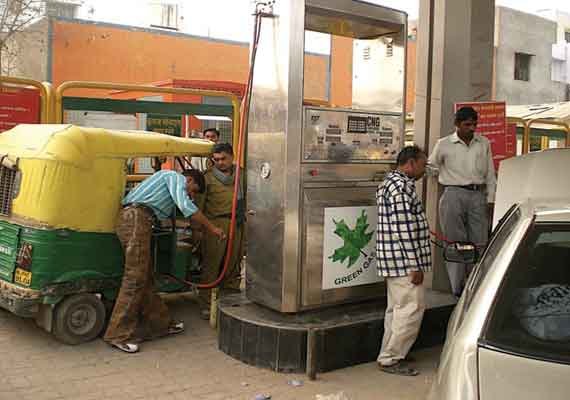 Mumbai: City gas distributor Mahanagar Gas Ltd today hiked CNG prices by Rs 4.50 to 43.45/kg and domestic piped natural gas (PNG) by Rs 2.49 to Rs 26.58/SCM, in the megapolis effective midnight today following the 33 per cent hike effected by the Centre.
Earlier this month, the Centre had finally increased domestic natural gas price by 33 per cent from USD 4.20/ MMBTU to USD 5.61/MMBTU from November 1.
Following this, "The company is constrained to partly pass on its increase in gas cost and other costs by increasing the price of compressed natural gas by Rs 4.50/kg and domestic PNG by Rs 2.49/SCM in Mumbai effective midnight today," MGL said in a statement issued here today.
Accordingly, revised price of CNG in Mumbai would be Rs 43.45/kg and price of domestic PNG will be Rs 26.58 /SCM, MGL said.
New prices would also be effective in municipalities adjoining Mumbai after factoring in implications of local municipal taxes. Accordingly revised prices (inclusive of local taxes) of CNG in these areas will be in Rs 43.45-44.70/kg and that of domestic PNG shall be Rs 26.58-27/SCM (Slab 1) and Rs 29.26-29.68/SCM (Slab 2). MRP of Slab 3 shall remain unchanged, it said.
The company said to minimise the impact of PNG price hike, apart from part pass through, MGL has significantly increased the volume ceilings of its slabs, which would largely mitigate the impact of increase in domestic PNG prices.
While Slab 1 is being revised to 0.0-1.2 SCMD from present 0.0-0.50 and Slab 2 is being revised to 1.2-2 from present 0.50 to 0.90, the company said.