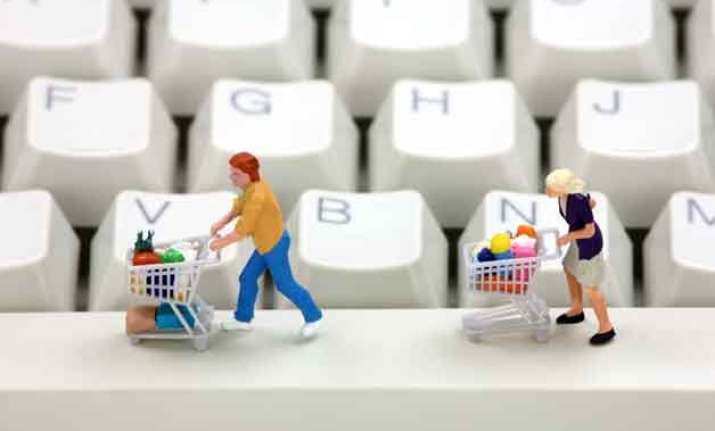 New Delhi: Prime Minister Narendra Modi's Digital India initiative has got many startups and e-commerce companies excited. They are now looking forward to the forthcoming union budget with great expectations.
If current projections are anything to go by then India is on route to becoming the world's fastest growing e-commerce market. iTiffin.in , iSpyprice.com, Youshine.in and other online startups are very optimistic about the upcoming Budget.
"I have huge expectations from the budget of 2015. According to me, 'Nutrition services and Health food', can be brought under the gamut of Health services, thus qualifying those services for Service Tax," said Tapan Kumar Das, CEO and Co- Founder of  iTiffin.in.
"We need to cut down the healthcare cost in India to regulate the increasing cases of lifestyle disorders. Food technology should also be made free of import duty. The Nutrition and Health Food sector should be given Income tax concessions so that the sector could recruit people from the skill development academy." He added.
Suresh Sharma of iSpyPrice.com, a leading price comparison website said, "According to me, if GST i.e. the Goods and Services Tax is implemented in the budget for this year; it will solve various taxation issues."
"Additionally, I feel that if the service tax on online advertisements is abolished, it will motivate internet-based publishing companies to create more valuable content and application for websites. Apart from this, MAT i.e. Minimum Alternate Tax should be abrogated from the e-commerce landscape," he added.
Online travel accounts for nearly 71 per cent of e-commerce business in India. Online travel portals have high hopes from the government.
"A recent spurt in domestic travel as well as a higher influx of foreign tourists has been observed in India and with dedicated upkeep of the tourist hotspots, we can ensure higher growth for the travel industry. There is an urgent need for well-defined policies and clear commitments in travel industry to ensure improved infrastructural facilities at important cultrural heritage destinations,"  said Swaminathan Vedaranyam, Chief Executive Officer, at VIA.com.
"Besides, there should be steps taken to revitalise all unused airports in tier II and III cities as these geographies hold immense potential today. Air travel taxes should also be rationalised for competitive pricing to boost travel and tourism," Vedaranyam said.