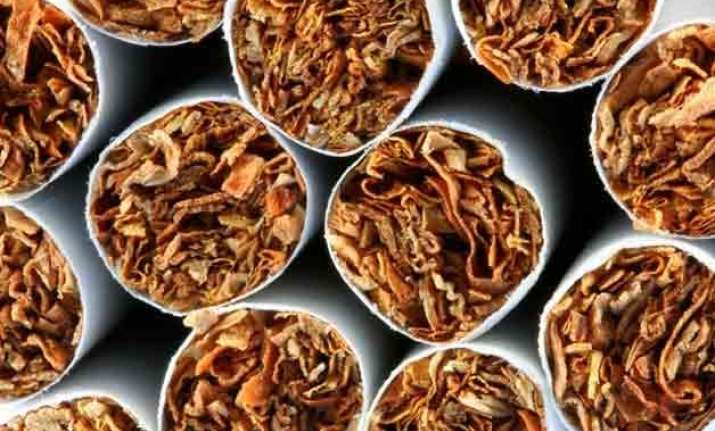 New Delhi: A public health organisation yesterday called for raising taxation levels for 'bidis' and oral tobacco products to deter people of low income group including women and young from using them as the organisation said that taxation on some cigarettes in this year's budget is a "small gesture".
Public Health Foundation of India (PHFI) president K Srinath Reddy said that taxes on 'bidis' and oral tobacco products, which continue to evade the tax net year after year and the major forms of tobacco consumption in the country have not been included.
"I would certainly not be satisfied with the level and range of taxation that was levied in the budget. Taxation of certain types of cigarettes is a welcome measure but even there we have not risen to the level of taxation which have been recommended internationally by World Health Organisation (WHO) and World Bank," Reddy told reporters during an event at Health Ministry.
He said that importantly the budget has not covered 'bidis' and oral tobacco which continue to "evade" the tax net year after year.
"Unfortunately these are now the major forms of tobacco consumption in the country. It is important for all of tobacco to be brought into the tax net and taxation levels to rise to a level where the price will become prohibiter for those with low disposable incomes that is young, poor and women who are the main targets to the tobacco industry now," he said.
Union Finance Minister Arun Jaitley while presenting this year's budget came down heavily on smokers and tobacco consumers with a steep increase in excise rate in tax proposals in Budget.
Excise duty on cigarettes of length not exceeding 65 mm was increased by 25 per cent and 15 per cent on cigarettes of other lengths. Similar increases are proposed on cigars, cheroots and cigarillos.
"I believe what was done in budget was form of a small gesture but much more needs to be done in this area," Reddy said.