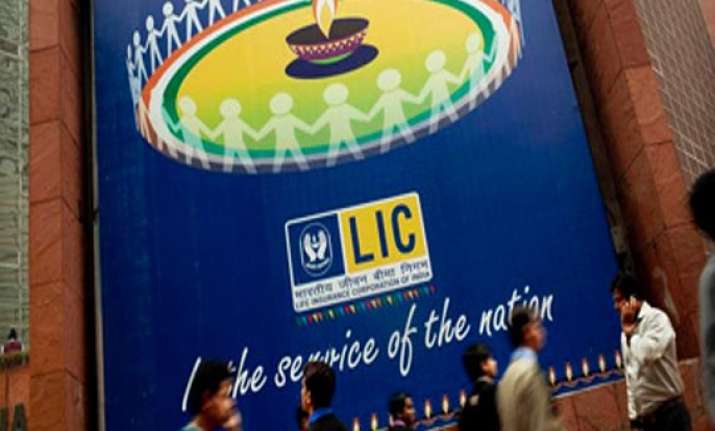 New Delhi: State-owned insurance giant LIC has increased its exposure in 15 blue-chip firms during the July-September quarter with purchase of shares estimated to be Rs 14,500 crore at current valuation.
The holding of Life Insurance Corporation declined in 11 other blue-chip companies in July-September quarter from the level seen in the preceding three months, showed an analysis of the shareholding pattern of the Sensex constituents.
As for the rest, LIC did not hold any stake in Jindal Power & Steel and Sun Pharmaceuticals in the past few quarters, while data for one company was not available.
Besides, its stake in Larsen & Toubro changed marginally. LIC holds 16.34 percent stake in L&T, the highest it has among the Sensex firms.
At the current share prices, LIC picked up shares worth about Rs 14,500 crore in a total of 15 Sensex constituents. At the same time, the insurance giant sold shares to the tune of Rs 9,500 crore in 11 blue-chip companies, resulting in a net inflow of Rs 5,000 crore in all the Sensex firms together.
Individually, LIC increased its stake in State Bank of India, ICICI Bank, Sesa Sterlite, Maruti Suzuki and Mahindra & Mahindra among others during the quarter.
On the other hand, the biggest institutional investor in the stock market trimmed holdings in Hindustan Unilever, Infosys and Hindalco.
LIC Chairman S K Roy said last week that it expects to cross the target of Rs 40,000 crore for investment in equity the current financial year (2013-14) following the positive market sentiment.
The insurance behemoth has made Rs 32,000 crore worth of new equity purchases till date this year, he said.
In the quarter ended September 30, 2013, ICICI Bank witnessed the maximum stake hike in LIC holding by 2.97 percentage points, followed by state-run insurer raising its holding by 2.53 percentage points in SBI.
During April-June quarter, LIC had purchased shares worth Rs 8,700 crore in 17 Sensex companies, while it sold scrips to the tune of Rs 5,800 crore in eight blue-chip firms.