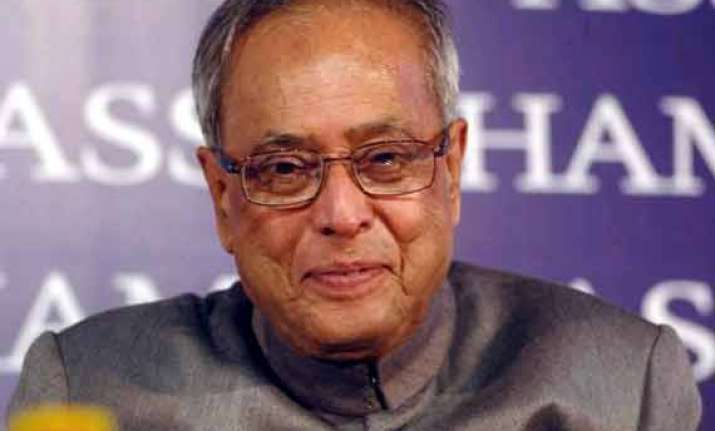 New Delhi: New challenges have emerged in the arena of tax administration in the wake of globalisation and economic integration, President Pranab Mukherjee has said.  He was interacting with a group of 141 officer trainees, including 38 women, of the new batch of the Indian Revenue Service (Income Tax) at Rashtrapati Bhavan yesterday.
Speaking on the occasion, the President noted that his association with the I-T department went back to the 1970s, a Rashtrapati Bhavan spokesperson said.  Over the years, the President said, he has seen that there has been an enormous expansion in the volume and variety of taxes.
"The collection of direct taxes in 1860-61 was Rs 30 lakh, when Income Tax was introduced in India in July 1860.  In this financial year, the direct tax collection is set to exceed Rs 7.36 lakh crore," he was quoted as saying.
The President said various finance ministers at various levels have injected their innovative ideas in tax mobilisation and tax reforms in order to improve the tax administrative structure in this country.  "New challenges have emerged in the wake of globalisation and economic integration," he said.
He told the probationers that in the coming years, they will be dealing with complex issues arising in an integrated world economy and that the emerging challenges in tax administration can be met through ingenuity, innovation and adoption of new ideas and technology.
He added that with enthusiasm and innovative thinking, the young IRS officers can bring changes in tune with the rapidly transforming national and global scenario.  The batch is presently undergoing a 16-month induction training at the National Academy of Direct Taxes in Nagpur.