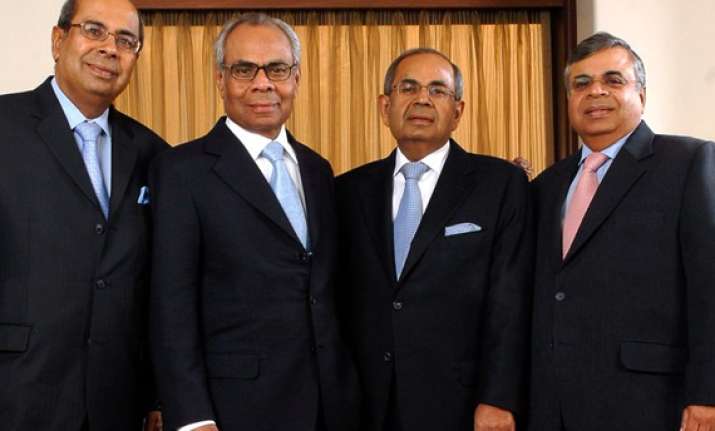 London: The Hinduja brothers have maintained their position at the top of the money mountain ahead of Steel tycoon Lakshmi Mittal in this year's Asian Rich list. The Asian Rich List was unveiled at the Asian Business Awards and is published by Asian Media & Marketing Group (AMG).
The list showed the combined overall net worth of the featured 101 millionaires reaching a mammoth £51.5 billion, (an increase of £6.5bn since 2013), with the Top 10 representing 71 per cent of the total figure.
The Hinduja brothers, who have businesses spread across five continents are run by four brothers and their children. During the year the family saw an increase in their net worth of 1billion pound, taking their overall valuation to 13.5 billion pound.
The second spot was held by Lakshmi Mittal, chairman and chief executive of steelmaker ArcelorMittal, who is worth £12 billion according to the list.
The list mentioned that 60 of the 101 millionaires have seen an overall increase in their net worth, with at least four of them more than doubling their wealth and showing phenomenal growth.
Kishore Lulla's Mumbai and London based Eros International has nearly 2,000 films under its belt and digital rights to a further 700. In November 2013 became the first Indian own media company to be listed on the New York Stock Exchange. He witnessed a stunning increase of 365million pound to his wealth to 670 million pound and took the 11th spot.
This year's list also sees eight new entries with a combined value of nearly 3 billion pound, with the highest new entry, being SP Lohia chairman of the Indorama Corp, one of the biggest polyester companies in the world, storming in at number 4 with a valuation of 2 billion pound.
Top 10 wealthiest Asians are: