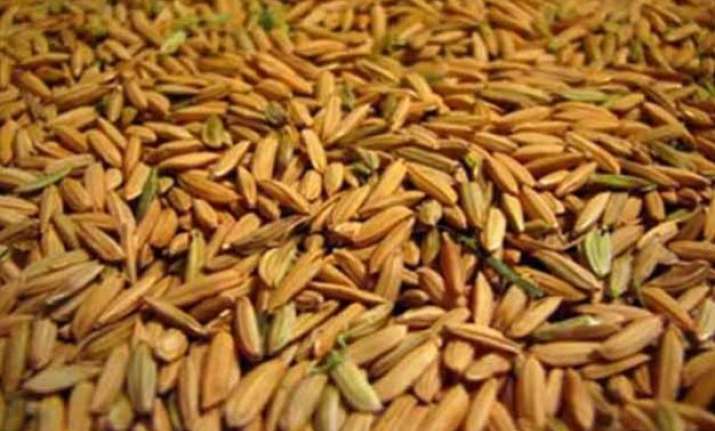 New Delhi:  Dispelling fears of an agricultural slowdown, India has so far seen the sown area under crops jump by over 62 percent during the ensuing kharif season over the same period of last year, official data showed on Friday.
Compared with similar data released a week ago, the area under paddy this year stood at 132.11 lakh hectares, surpassing last year's level of 126.55 lakh hectares. 
The sown area under paddy on July 10 stood at 89.59 lakh hectares, which was, however, lower than 94.73 lakh hectares in the same period of last year.
Agriculture Minister Radha Mohan Singh has been maintaining all that the government has adequate contingency plans in place to address any shortfall and that farmers have no cause for worry. The increase in area under crop reinforces such efforts, an official said.
The development comes against the backdrop of the agriculture ministry's advance estimates suggesting India's grain output for the 2014-15 season (July-June) may have fallen to 251.12 million tonnes - some 14 million tonnes lower than the previous year's record output of 265.04 million tonnes.
There were fears that this agriculture year, too, would see a slowdown in growth, or even a decline, due to monsoon forecasts. Rains during this season still account for 75 percent of the country's precipitation and over half of the farm sector's water needs.
Unseasonal rains in the early months of this year hit the rabi crops, especially wheat, for which sowing starts in November and the harvest happens April-May. For the kharif season, where sowing starts in June with paddy as the main crop, the deficit rain forecasts had raised fears.
The most encouraging development was in oilseeds. Official data showed that the crop sowing area has shot up to 127.12 lakh hectares as on July 17 compared with the coverage of 38.07 lakh hectares a year ago. Area under pulses also improved to 55.99 lakh hectares from 23.92 lakh hectares.
Cotton plantation was also up at 93.22 lakh hectares, against 55.99 lakh hectares.