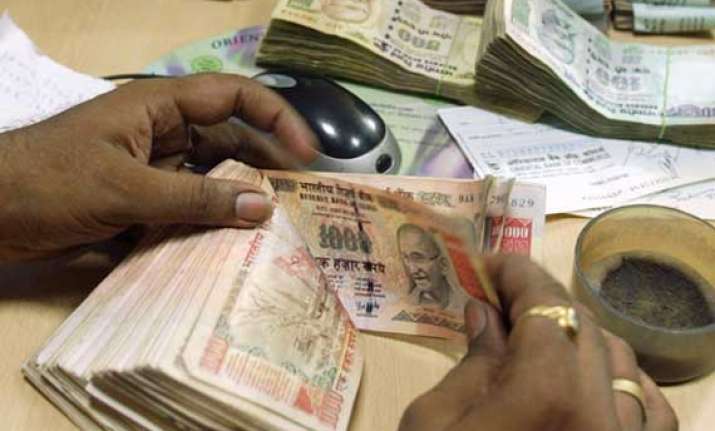 New Delhi, Dec 23: The fund mop-up by companies through sale of shares has crossed Rs 30,000 crore mark in 2012 despite a volatile market and the figure is expected to be much higher next year, given a strong line-up of capital raising plans through IPOs and other equity issuance routes.
Besides plans for initial public offers (IPOs) amid improving market sentiments, a large number of already-listed companies are expected to tap 'offer-for-sale' route in 2013 to raise funds to comply with a regulatory requirement of minimum 25 per cent public shareholding.
These companies alone, which include over 100 private sector firms and a few public sector entities, could sell shares worth Rs 26,000 crore as per the current valuations.
Besides, more than a dozen companies, including Just Dial and Videocon D2H, have already filed their draft IPO offer documents with market regulator Sebi and would look to sell shares some time in 2013.
Many others, including retail chain operator Spencer's, Hero Cycles and satellite TV broadcast services of Tata Sky and are also said to be looking to tap the IPO market.
Encouraged by the success of NMDC's share sale, the government has also unveiled a long list of disinvestment candidates, including over 10 blue chip companies such as NTPC, BHEL, SAIL, MMTC and Oil India.
Experts believe that OFS (where promoters can offload shares to any investor through a special one-day window) would be the dominant route in 2013 for share-sale purposes.
Besides those seeking to meet public shareholding deadline, the OFS could also opted by other companies due to an easier and shorter processing time for this route.
"We believe that the OFS window will gain more popularity in the next calendar year and we will continue to see many disinvestments through this route," Destimoney Securities MD and CEO Sudip Bandhopadhyay said.
Echoing a similar view, ICICI Securities Executive Director Ajay Saraf said, "We expect good OFS/IPP activity next year as the private sector companies would need to comply with maximum promoter holding requirement before June next year - already we are seeing high level of OFS activity from private sector companies.
"Secondly, government will also use it as it is a very efficient disinvestment tool, this being a faster and effective mechanism," he added.
In the year 2012, around Rs 30,500 crore were mopped-up through share-sale programme and major chunk of funds, which was Rs 23, 800 crore, garnered through OFS route, and the remaining about Rs 6,693 crore through IPOs.
In comparison, there were 37 IPOs and 2 FPOs in 2012. The total fund raising through public issues was about Rs 14,000 crore, including Rs 8,137 crore through FPOs.