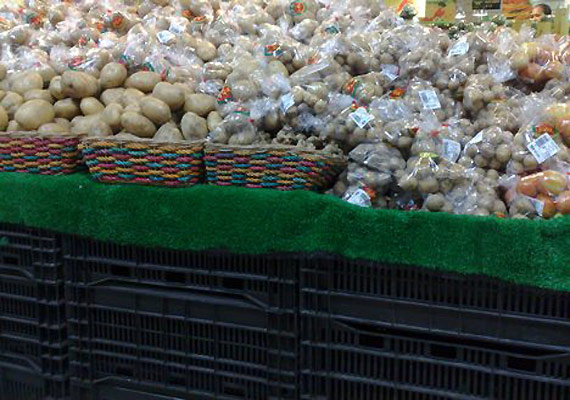 Chandigarh, Mar 24: Haryana today began its export of potatoes to Malaysia as Chief Minister Bhupinder Singh Hooda flagged off the first consignment of potatoes for  Malaysia from Panchkula.
Haryana State Agricultural Marketing Board (HSAMB) will export one lakh metric tonnes of potatoes to Malaysia.
Hooda asked farmers to diversify from cereal crops to fruits, vegetables, dairy farming and bee keeping to optimize revenues.
Inaugurating the Haryana  Fruit, Vegetable and Flower Festival, Hooda said, land holdings of farmers were  reducing in size. He asked them to adopt vertical farming in place of horizontal farming to increase their production from  available limited resources
Hooda advised farmers to  make more use of liquid fertilizer instead of manure. To popularize  drip irrigation and sprinkler irrigation, the state government was providing 90 per cent subsidy to the farmers, he added.