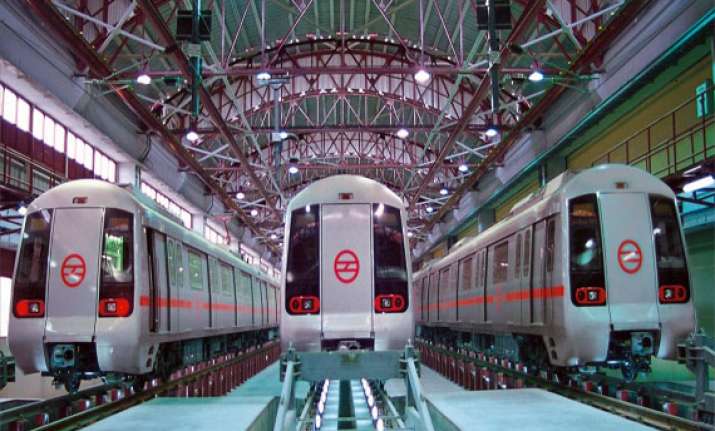 New Delhi: The Delhi Metro Rail Corporation (DMRC) Saturday celebrated its 20th foundation day.
Lt. Governor Najeeb Jung, who was the guest of honour, presented awards to 44 employees for their outstanding contribution to the Delhi Metro.
"DMRC's name should be mentioned in golden letters. Delhi Metro has put India's name as a country capable of executing large projects in a magnificent manner," Jung said at the ceremony held at the Manekshaw Centre.
He said Delhi Metro with its expertise should take up more international projects.
On the progress of Delhi Metro's third phase, DMRC Managing Director Mangu Singh said: "DMRC had already constructed viaducts and tunnels equal to Delhi Metro's entire Phase I in the last two years."
Viaducts over 30 km have been completed and 15 km of tunnelling has been done - equivalent to the entire civil work in Phase I, he said.
"We are as per schedule for completing Phase III on time," Mangu Singh said.
At the event, the Malviya Nagar Metro station was adjudged the best metro station.