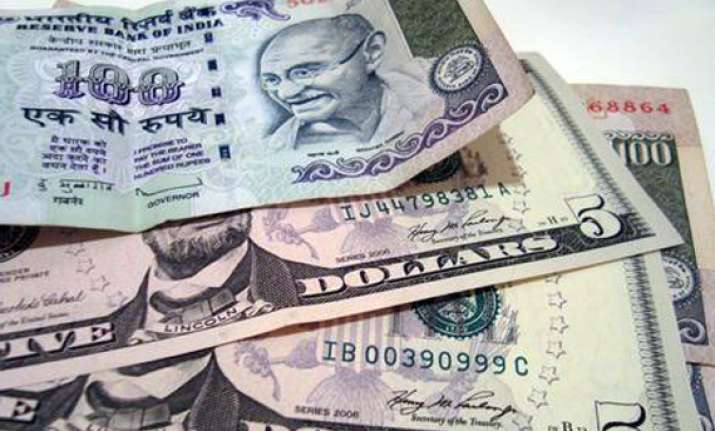 New Delhi, Dec 31: The country's fiscal deficit during the April-November period was Rs 4.13 trillion ($76.2 billion), or 80.4 percent of the budgeted full fiscal year 2012/13 target, government data showed on Monday.
During the same period in the previous fiscal year, the deficit was 85.6 percent of the budget target.
Net tax receipts for April-November stood at Rs 3.7 trillion while total expenditure was about Rs 8.7 trillion.
In March, the government had budgeted a fiscal deficit of Rs 5.14 trillion, or 5.1 percent of the gross domestic product ( GDP), for the fiscal year that ends in March 2013.
However, in October, strained finances forced New Delhi to revise the deficit target to 5.3 percent.
Earlier this week, Finance Minister P Chidambaram said some tough decisions taken by the government recently may have caused "immediate pain" but were necessary to bring down fiscal deficit.
Addressing the National Development Council (NDC) meeting here, the Finance Minister said: "It was imperative to contain the fiscal deficit by augmenting resources and controlling expenditure.
"...some measures may cause immediate pain but this was necessary to ensure that the fiscal deficit came down to 3 per cent in the next three years. Steps were also being taken to contain the Current Account Deficit (CAD)."
The government in the recent past has hiked diesel prices by over Rs 5 per litre and capped the number of subsidised LPG cylinders to six per family in a year.
The Minister also underlined the need to control gold import, which has contributed USD 64 billion to the widening CAD.
Chidambaram, however, expressed optimism that the Indian economy would continue to grow at a healthy rate despite the global economic troubles.
This, he said, is because "our economy has strong fundamentals and factors such as high savings rate, growing services sector, a large middle class which continues to create demand and technical and qualified manpower and the youth".