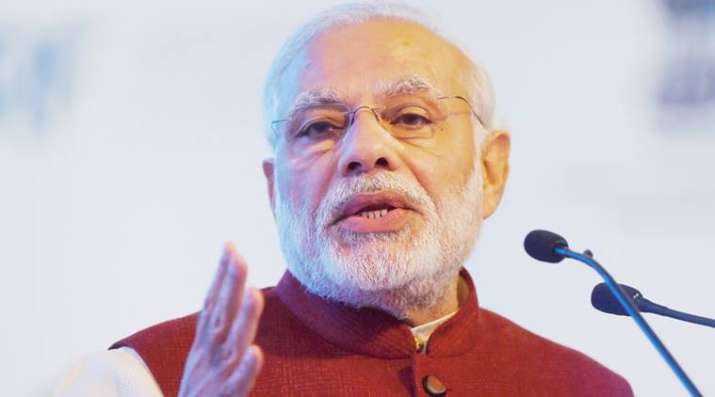 Buying your first home in a city or town under the Pradhan Mantri Awas Yojana (PMAY) will fetch you lower interest rates on your home loans if your annual family income falls in the range of Rs 12-Rs 18 lakh. The government has come out with guidelines on the interest rate subsidy scheme under the PMAY announced by Prime Minister Narendra Modi during his address to the nation on New Year's eve.
Middle Income Groups with incomes in the eligible range will get an interest rate subsidy of 3-4 per cent as part of the scheme named as Credit Linked Subsidy Scheme for Middle Income Groups - CLSS (MIG).
During his address, the Prime Minister had announced an interest subsidy of 4 per cent on housing loans of up to Rs 9 lakh for those with an income of Rs 12 lakh per year and of 3 per cent subsidy on housing loans of up to Rs 12 lakh for those earning Rs 18 lakh per year.
The scheme, part of the government's 'Housing for All' initiative, will be initially rolled out for one year. Loans secured January onward are eligible for lower interest rates.
Here is all you need to know about the scheme:
* Loans either sanctioned or whose applications are under consideration since January 1, 2017, are eligible for interest subsidy under the scheme. Individual/s who already hold a house in their name cannot be eligible to be a beneficiary under this scheme.
* On Wednesday, 70 lending institutions including 45 housing finance companies, 15 scheduled banks, regional rural and cooperative banks signed MoUs with National Housing Bank for implementation of the scheme for the middle class in urban areas.
* Sriram Kalyanaraman, MD and CEO of National Housing Bank, said that interest subsidy of 4 per cent will bring down EMIs of beneficiaries by Rs. 2,062 per month on a housing loan of Rs. 9 lakh and interest subsidy of 3 per cent will bring down EMIs by Rs.2,019 on a loan of Rs.12 lakh, taking normal housing loan interest rate as 8.65 per cent.
* Interest subsidy will be provided on loans for construction/acquisition of house with carpet area of up to 90 sq metres for those with income of up to Rs 12 lakh per year and of up to 110 square metres for those earning between Rs. 12 lakh and Rs. 18 lakh per year.
* Under the scheme, the tenure of loan has been stipulated to be 20 years or that preferred by the beneficiary, whichever is lower.
* The total interest subsidy accruing on these loan amounts will be paid to the beneficiaries up front in one go, thus reducing the burden of Equated Monthly Instalment (EMI).
* The effective interest subsidy on loans over 20 years for Rs. 9 lakh and Rs. 12 lakh comes to around Rs. 2.30 lakh per beneficiary (the present value of interest subsidy provided to beneficiaries over the tenure of 20 year loan at a discounting rate of 9 per cent.)
* Beneficiaries eligible for interest subsidy under the CLSS scheme have to apply to their lenders for availing the subsidy benefit.
* National Housing Bank (NHB) and Housing and Urban Development Corporation (HUDCO) will reimburse interest subsidy to the lenders. No extra processing fee will be charged by the lenders from borrowers.
* Besides commercial banks, housing finance companies, regional rural banks, state and urban cooperative banks, other financial institutions like small finance banks and non-banking finance company-micro finance institutions can also lend under this scheme.