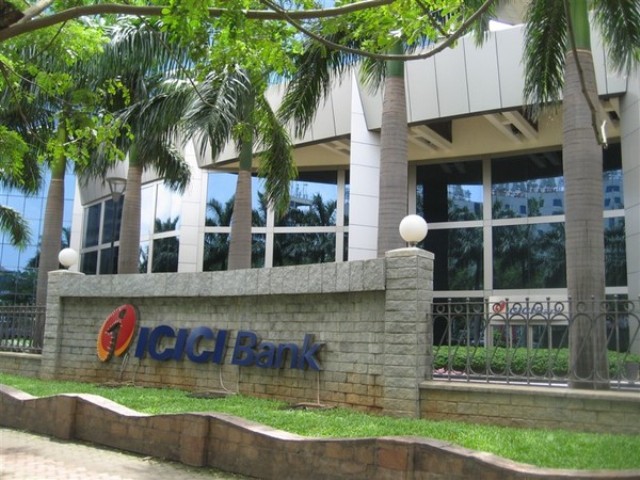 India's largest private lender ICICI Bank today reported a 16.7 per cent dip in consolidated post-tax profit at Rs 2,611 crore for the three months to December as asset quality continued to remain under pressure leading to a steep rise in dud loans coupled with lower core interest income. 
On a standalone basis, profit of ICICI fell a steeper 19.09 per cent to Rs 2,442 crore in the reporting period.  
The gross non-performing assets ratio has almost doubled to 7.91 per cent from 4.72 per cent in the year-ago period and at 6.82 per cent in the September quarter, causing fresh slippages of over Rs 7,000 crore. 
Chanda Kochhar, Managing director and chief executive of ICICI, said three-fourths of the NPAs came from a 'drilldown' list of advances to below investment grade companies in specifically-identified sectors and restructured advances.  
The fall in interest paying assets due to the surge in NPAs also impacted the bank's core net interest income, which came down to Rs 5,363 crore from Rs 5,453 crore a year ago.  
She also said lower profit growth was due to high base last year as the bank had one-time gains then on stake sales in subsidiaries. 
And that it would have been higher had it not dipped into a specially-created contingency provision of Rs 3,500 crore.  
The bank utilised Rs 526 crore of the reserve during the reporting quarter and the provision now stands at Rs 1,500 crore, Kochhar said.  
Redemptions of USD 1.7 billion in overseas deposits resulted in the international loan book trimming by 16 per cent, while a growth of 12 per cent in domestic book resulted in an overall credit growth of 5 per cent.  
Retail advances grew at a faster clip of 18 per cent and now occupy 48.9 per cent of the loan book as against 43.9 per cent in the year-ago period, Kochhar said, adding the bank will continue to rely on this resilient segment along with better-rated corporates for asset creation. 
Domestic net interest margin was almost flat at 3.51 per cent, but increased sequentially.  
The bank witnessed a huge surge in deposits, courtesy the noteban, and the share of the low-cost current and savings account deposits shot up to 49.9 per cent during the quarter from 45.7 per cent three months ago.  
The 'drill down' list of stressed advances has come down to Rs 27,536 crore from Rs 44,065 crore a year-ago, she said, adding a bulk Rs 12,057 crore were due to fresh slippages while there was a rating upgrade of Rs 308 crore.  
Total provisions for the reporting quarter stood at Rs 2,712 crore as against Rs 2,844 crore a year-ago. 
The provision coverage ratio has declined steadily during the fiscal to 57 per cent from nearly 65 per cent in the year-ago period. 
The restructured assets book has now come down to Rs 6,4000 crore from Rs 8,500 crore at the beginning of fiscal.  
Kochhar, however, declined to answer specifically on its asset quality outlook, saying a lot many factors are at play. But she was quick to add that the bank will continue to target a faster than the system credit growth at 12-15 per cent.  
She also sought to dismiss criticism of banks not passing benefits of lower rates to borrowers, saying her bank has cut its MCLR by 85 bps as against a 25 bps cut in the deposit rates.  
Among the subsidiaries, the life insurance arm's post tax profit increased to Rs 450 crore from Rs 433 crore, general insurance arm's surged to Rs 220 crore from Rs 130 crore, while the asset management company saw its bottomline rise 61 per cent to Rs 132 crore.
The bank scrip corrected 0.66 per cent to close at Rs 269.05 a piece on the BSE, as against a 0.70 per cent dip in the benchmark Sensex.  
(With PTI inputs)