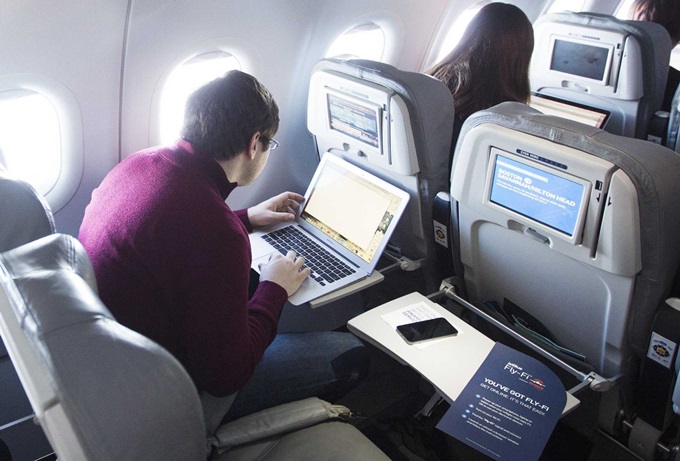 Commercial aircrafts in India may soon provide in-flight Wi-Fi services as the central government is working on an amendment of the Telegraph Act, Union Civil Aviation Minister Ashok Gajapathi Raju has said.
Speaking to reporters on Saturday at the Dabolim International Airport, the minister also said that the current aviation laws need to be amended by the Parliament to enable Wi-Fi access during flights.
"For a long time now, apart from flights from Indian origin, international aircrafts using Indian airspace have been requesting permission to allow the use of Wi-Fi in India. We are working on the amendment of the particular legislation," the minister said.
Raju also said his ministry was weighing in the pros and cons of enabling Wi-Fi in aeroplanes.
"Technology can be used both used and misused. Therefore the technical teams are working on the pro's and cons of the technology in question," he said.
He said there was a demand for the in-flight Wi-Fi service, but refused to give an assurance as to when the service would be enabled.
"There is no need to fix a timeline," he said
"We are working on amending the particular legislation," he also said, adding that one of the key reasons why Wi-Fi had not been enabled in-flight in India was because of security concerns.
(With IANS inputs)