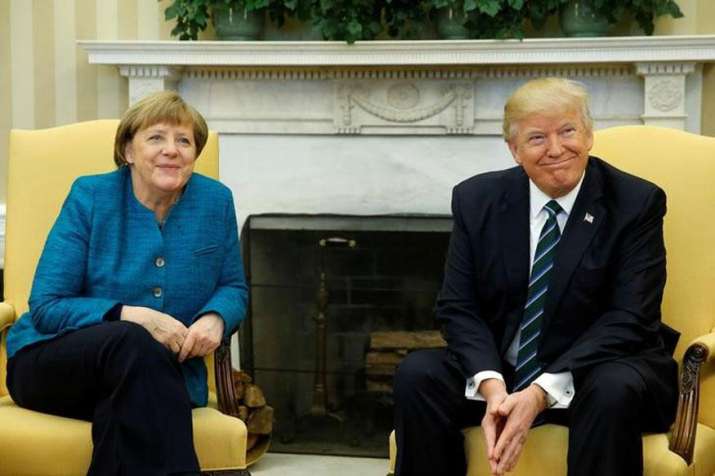 US President Donald Trump on Sunday denied that he ignored German Chancellor Angela Merkel when they met last time.
Recalling his infamous photo-op with the German Chancellor, Trump said that he had a greet meeting with her.
According to a CNN report, Trump said that he "really liked her" and didn't mean to ignore Merkel's attempts at shaking hands during a photo op.
"I shook hands about five times and then we were sitting in two seats ... and I guess a reporter said 'shake her hand.' I didn't hear it," Donald Trump said.
The video and pictures of their meeting in which Trump was seen reluctant to shake hands with Angela Merkel went viral on social media.
"I had a great meeting with her, I really liked her. She said the same thing to me, we had a great meeting and the press doesn't get it," Trump added.
When the two leaders met at the US President's Oval office, Trump and Merkel remained stationary when they were asked to shake hands by reporters and photographers. 
Trump's body language and his supposed refusal to shake hands with Angela Merkel was widely criticised across the world.