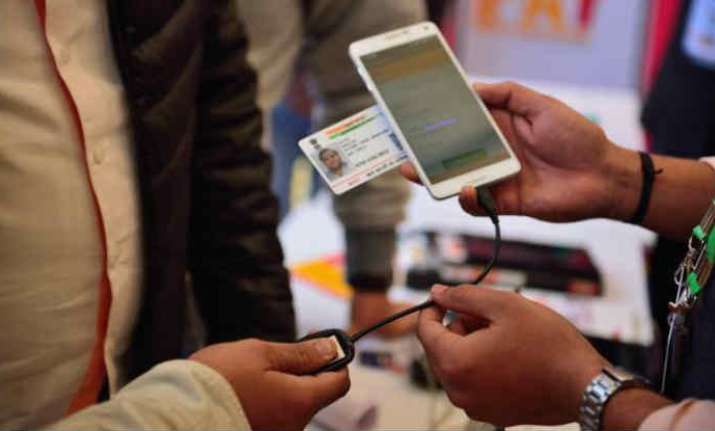 With the government continuing the re-verification of existing prepaid and postpaid mobile subscribers using Aadhaar number, the process for the same has been made simpler. 
Now, telecom subscribers can get their mobile number re-verified using the One Time Password (OTP) based authentication process. 
Complying to the government's order, the Department of Telecommunication (DoT) has already issued instructions to all operators to verify all existing mobile subscribers (Prepaid and Postpaid) through Aadhaar based E-KYC process on or before 31.03.2018.
The government on Tuesday issued a single number for Interactive Voice Response (IVR) services to facilitate the process of Aadhaar linking. 
Here's how you can link your Aadhaar to your prepaid/postpaid mobile number using the IVR: 
• Call 14546 from the registered mobile number, and follow the instructions told by the computerised voice
• The IVR will ask for your permission to link the Aadhaar number with the mobile number
• Provide the 12-digit Aadhaar number and press the desired number to confirm it 
• You will soon receive an OTP on the same mobile number
• The IVR will then ask you for your registered mobile number. Here, you will have to allow your mobile operator to pick your name, photo and date of birth from the UIDAI records
• Once you agree to the above requisition, the IVR will read the last four digits of your registered mobile number to re-confirm your Aadhaar number
• Once it matches with the details provided, you will have to provide the OTP received
• After entering the OTP, you will have to press 1 to complete the process
• IVR will then prompt that the Aadhaar-based mobile number re-verification process has been successful
The new IVR service to facilitate Aadhaar linking is part of government of India initiative. As per the government directive, verifying your mobile number with Aadhaar is mandatory for all existing customers.