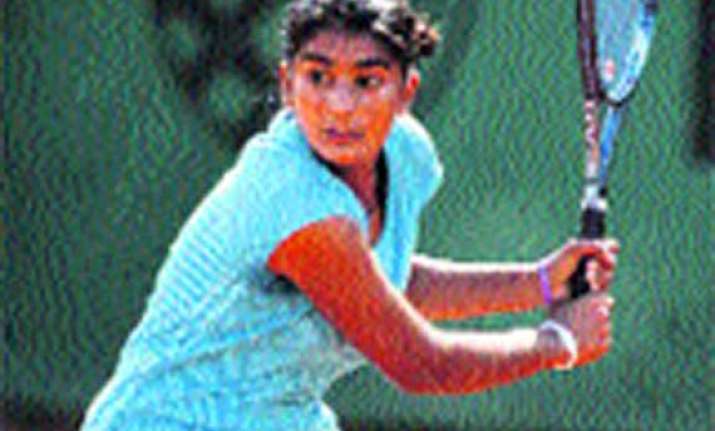 Kolkata: Veteran Tamil Nadu player Vijay Kannan lifted the men's singles title in the Central Excise Open AITA Grass-court Tennis Championship by prevailing over statemate T Elwin Antony here Sunday.
The 34-year-old Kannan won the final 3-6, 6-3, 6-0 at the grass courts of the Central Excise Athletic Club.
Haryana's Himani Mor became the women's singles champion with a 6-7(7), 6-1, 6-2 victory over Maharashtra's Namita Bal.
Antony broke Kannan at 4-3, and retained the lead to pocket the set.
Kannan drew parity by forcing Antony to play more from the baseline and rallied to emerge triumphant. In the decider, Kannan was on song and took the set, match and title without dropping a single game.
In ladies Singles final, unseeded and qualifier Mor had the last laugh after a a long one hour and 55 minute contest against Bal.
Bal demolished Mor twice in the opening set to open up a 5-1 gulf.
But More raised her game to push the set into the tie-breaker. However, Bal kept her cool at the crucial points to take the set.
However, the second and the deciding sets were one-sided affairs as Mor took complete control, letting go consistent ground strokes from the baseline, besides executing some exquisite finishes at the net. Brimming with confidence, Mor took both the sets to wing the tournament.