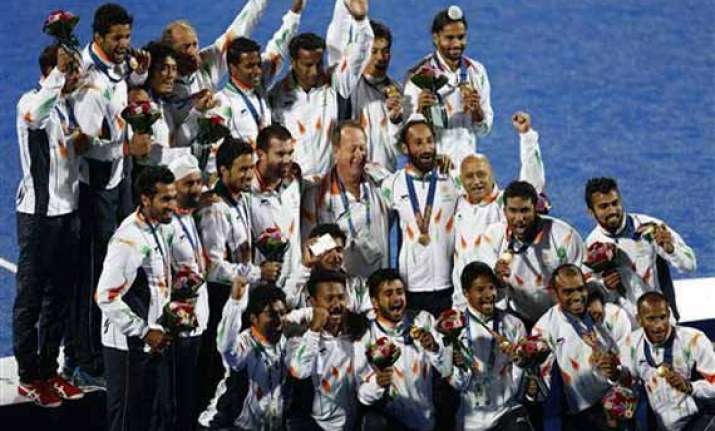 Indian hockey could not have asked for a better Diwali gift than two gold medals in the space of three weeks to set the mood for the Festival of Lights.
While the 17th Asian Games gold medal at Incheon, South Korea, from the men's team was to be expected given the average opposition, the title triumph in the Sultan of Johor Cup junior tournament in Malaysia Sunday was more creditable with the Indian colts displaying exemplary character and aggression.
The 6-2 win against Australia in Johor Cup should stand out as a new benchmark for Indian juniors who did even better by avenging league loss by defeating Britain 2-1 in the final, a couple of glaring umpiring blunders notwithstanding.