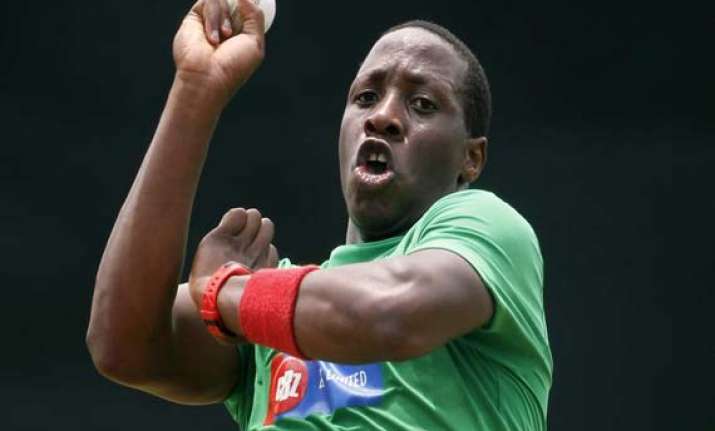 New Delhi: Zimbabwe's Cricket administrators recently took an unprecedented step by banning one of their international bowlers for merely sharing a video that features Australia's fearsome pace bowler Mitchell Johnson bowling his trademark thunderbolts in the Ashes.
Zimbabwe Cricket (ZC) has banned Tinashe Panyangara from the ongoing ODI tri-series for the alleged offence of sharing Mitch's video on a Whatapp group with his teammates. He has been booked for "indiscipline", and has also been fined USD 1000 for his 'misdemeanour'.
Zimbabwe's team disciplinary committee found Panyangara's actions to be "disruptive in the build-up to the first ODI of the triangular series." Zimbabwe lost the said game to Australia by by 198 runs. Johnson took a solitary wicket in that game but conceded only seven runs in six overs, making frequent use of his bouncer and beating Zimbabwe's batsmen for pace on several occasions.
The ban means the team will be without their most experienced seamer. With 34 one-day appearances, Panyangara has played more than double the number of ODIs as Shingi Masakadza, the next most experienced specialist seamer.
The 28-year old, however, will be allowed to train with the Zimbabwe A side as they prepare for their tour of Bangladesh next month. The Zimbabwe squad has a curfew time of 9:30 PM when they are in camp, and aren't allowed any alcohol or female visitors to the team residence at any hour.