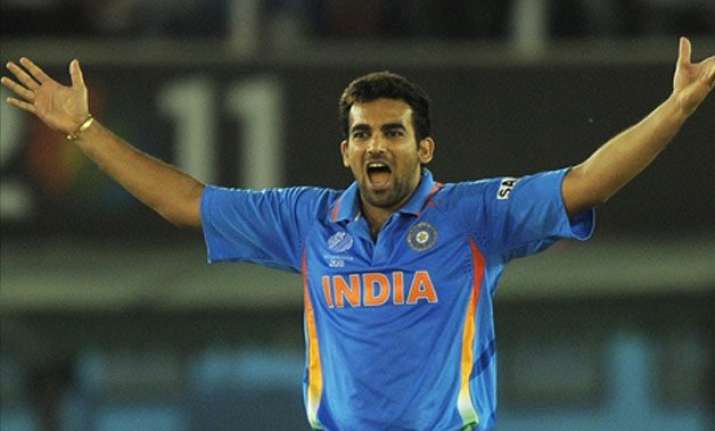 Mumbai: His body ravaged by injuries, Zaheer Khan, one of India's greatest fast bowlers, today bid adieu to international cricket, admitting that he could no longer handle the rigours of the game.
"As I was training for the upcoming season, it dawned on me that my shoulder may not last the rigours of bowling nearly 18 overs a day, and that's when I knew it was time," Zaheer said in an elaborate statement.
"With immediate effect I bid adieu to my career in international cricket. I look forward to signing off my last season in domestic cricket at the conclusion of the Indian Premier League season 9," he said.
The 37-year-old left-arm pacer, who has played 92 Test matches, 200 ODIs and 17 T20 Internationals has been in and out of the team in the last three to four years due to recurrent injuries which a took a toll on his body.
Zaheer, who is contracted with Delhi Daredevils in the IPL, will end his doemstic career next year with the event's ninth edition.
In 92 Test matches, Zaheer has taken 311 wickets and is fourth highest wicket-taker in longer version amongst Indians after Anil Kumble (619), Kapil Dev (434) and Harbhajan Singh (417).He picked 282 wickets in 200 ODIs he played besides 17 scalps from as many Twenty20s.
He played a major role in India's 2011 World Cup triumph with 21 wickets in the tournament.
"The toughest call in a cricketing career is when one has to walk away from the game itself. You almost will yourself and want to push that few, extra miles but then the body, after nearly two decades, decides not to respond," Zaheer said in the statement.
Zaheer said being part of the 2011 World Cup winning team was the most cherished moment of his career.
"My greatest cricketing moment was lifting the World Cup as part of Team India and creating history. We played as a top team and being part of the journey of India as a top ODI side was very fulfilling," he said.
The affable bowler said he would try and give back to the game although he hasn't yet decided how.
" 'Zak is bak' is perhaps a headline that may come my way again as I have every intention of giving back to this game and our wonderful country which gave this kid from Shrirampur the opportunity to chase and live his dream," he said.