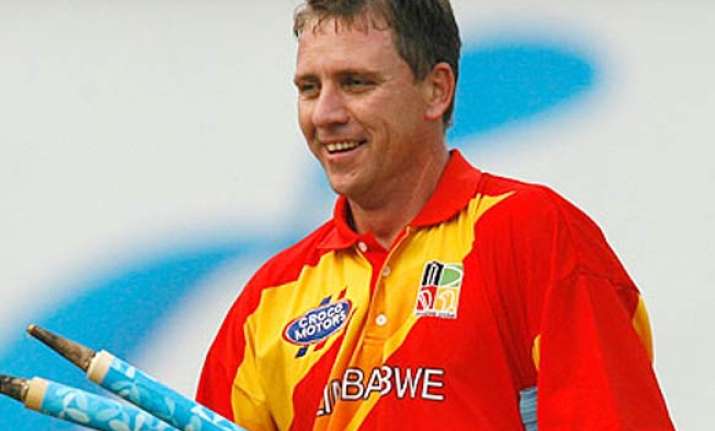 Ahmedabad, Feb 18: The senior most player in the Zimbabwe team Ray Price today said that he hoped to get 100 wickets in the One-Day Internationals (ODIs) before he retires.
The left-arm spinner who currently has taken 80 ODI wickets would be leading the Zimbabwe spin attack along with young Prosper Utseya and Graeme Cremer.
"I would like to get 100 wickets before I retire. I am getting old now. But I am still young in my heart," Price (34) said.
He also praised young Utseya and said,"Prosper and I work very well together. Just have different lines. He and I have played for long and I enjoy bowling with him," the veteran player said.
Price was of the opinion that while playing in India the pressure was on the spinner to perform on slow pitch.
When asked about their first World Cup match against defending champions Australia, Price said that they were not afraid of the Aussies.
"Australians are highly competitive, we are not afraid of them but we respect them. I never like to make too much noise with my mouth. Once I get ball in my hand, I can make some noise," the senior player said. PTI