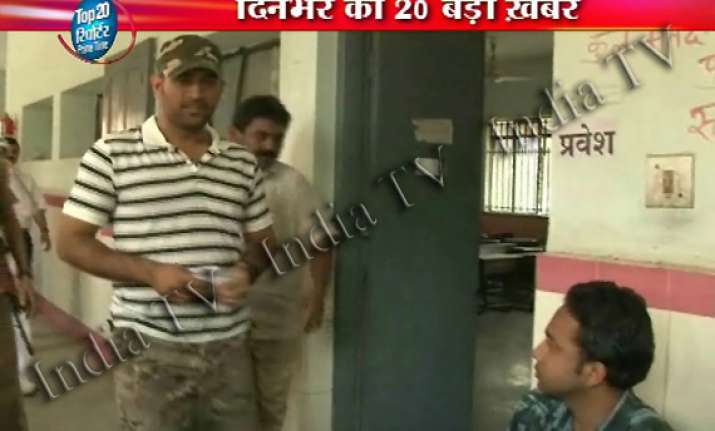 Ranchi, Jun 12: Team India Captain Mahendra Singh Dhoni today cast his vote for the bypoll to the Hatia assembly constituency in Jharkhand.
Accompanied by his parents, Dhoni went to his school Jawahar Vidya Mandir, Shaymli, to cast his vote, official sources said.
A total of 4,02,181 electorate are eligible to cast their votes across 425 polling booths.
Altogether 29 candidates, including the brother of Union Tourism minister Subodh Kant Sahay, are in the fray.
Congress' Sunil Kumar Sahay, BJP's Ramjilal Sharda, Ajsu Party's Navin Jaiswal, Jharkhand Vikas Morcha (Prajatantric) Ajay Nath Shahdeo are among the prominent candidates in the multi-cornered contest.
The bypoll was necessitated following the death of Congress MLA Gopal Sharan Nath Shahdeo in 2010.