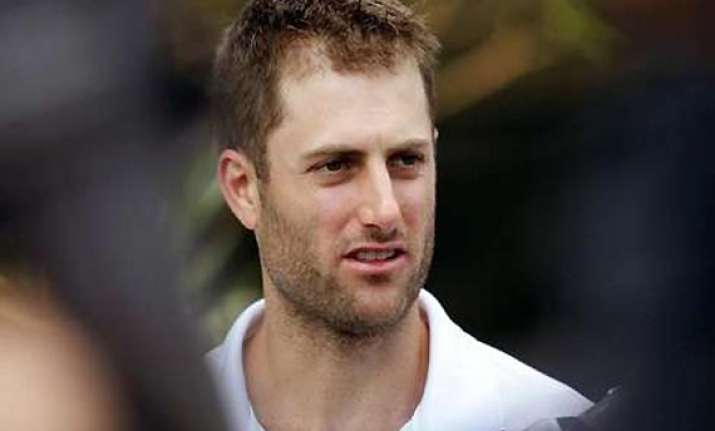 Melbourne, Australia, Oct 29: Cricket Australia said Saturday that former test opener Simon Katich will face possible sanctions under its code of behavior for making "detrimental public comment" about his strained relationship with captain Michael Clarke.

Cricket Australia chief executive James Sutherland said in a statement he was "surprised and disappointed" to see comments made by Katich after new full-time national selector John Inverarity indicated the door was not closed to Katich for future selection.

On Friday, the 36-year-old Katich said a dressing room altercation he had with then vice-captain Clarke following the Sydney test against South Africa in 2009 would prevent him from ever playing again for Australia. Katich said the incident was a key factor behind his Cricket Australia contract not being renewed in June.

Katich, when asked about Inverarity's comment that "the book is closed on nobody," said: "It's pleasing to hear, but I think you don't have to be Einstein to figure out it's not just the selectors that had a part in sending me on my way, so that's one of those things."

Asked who else played a part, Katich, who had a century for New South Wales in a domestic first-class match Friday, replied: "To be brutally honest, what happened in the dressing room here a few years ago probably didn't help my cause."

Cricket Australia said it "emphatically refutes any suggestion that Michael Clarke influenced the independent selection panel's recommendations for the 2011-12 CA contract players' list. The suggestions made by Katich are completely erroneous, inappropriate and unfair to Clarke, the selectors and to CA."

Sutherland said details of Katich's hearing will be released in the next few days.

Katich said Friday he had not spoken to Clarke about the incident.

Asked if he thought he would be part of the team while Clarke is still there, Katich said: "I wouldn't have thought so, because that's probably why I'm in this position in the first place."

Katich has scored 4,188 runs at an average of 45.03 from 56 tests for Australia.

He was dropped from the national squad for the first time in 2007 and told that his test career was all but over. Katich responded by scoring a record 1,509 runs in the domestic Sheffield Shield, earning a test recall.