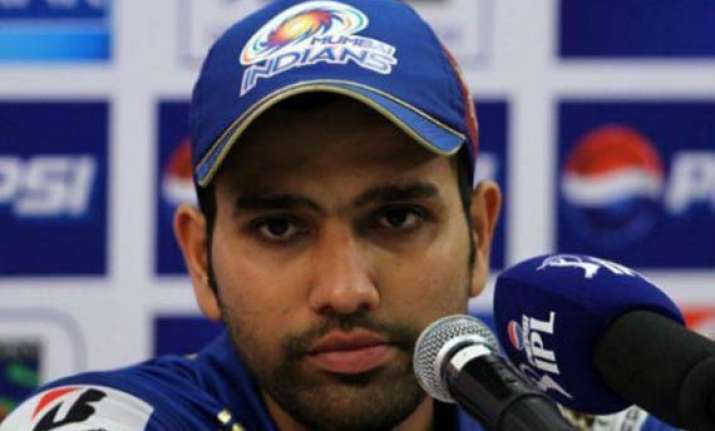 Mumbai: Mumbai Indians might have lost all five of their matches in the first leg of the IPL in UAE, but skipper Rohit Sharma is confident of turning the tables around at home when they take on unbeaten Kings XI Punjab in their first game here tomorrow.
"We all know it has been a disappointing start. Certain things we did not do right. We took each game at a time and not looked too far ahead. We committed a lot of mistakes right from the first game against Kolkata (Knight Riders) till the last game against Sunrisers (Hyderabad) and kept repeating them," said Rohit ahead of tomorrow's game at the Wankhede Stadium.
"That can happen, it's a new team. It's a different challenge now. We have come to Bombay (Mumbai), we know the conditions here. It's a fortress. Last year we won eight out of eight. We will try and keep that record intact.
"It will be a challenge as we will be playing the table toppers. The crowd here is very enthusiastic. It will be an extra advantage for us," he added.
Admitting that the batting has been a let-down so far, Rohit, who himself did not been score too many runs in United Arab Emirates, feels all the key batsmen know the wicket here and should do well.
"Batting has not been up to the mark. We are disappointed the way we batted. Shot selection wasn't that great. We have come to familiar conditions and all our batsmen know how to bat on this wicket and I hope for a better batting performance from all our batters.
"All I can ask my team members is not to repeat the same mistakes of the last five games. If we keep doing the right things I am sure things will fall in place. The last game we came pretty close to victory, but unfortunately it wasn't our day. We have got the right combination, the players; only thing is we are not executing our plans. Tomorrow will be a critical game, which we have to win," said Rohit.