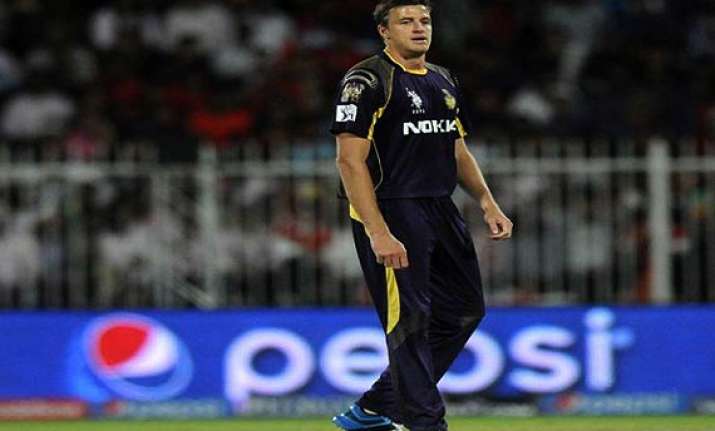 New Delhi: Anti- Corruption and Security Unit.  ACSU) a unit of Indian Premiere League is maintaining a strict vigil on the ongoing IPL7 at UAE.
According to a report published in Times of India, the newspaper has reported that a person with a  suspicious approach tried to have a conversation with the South African pacer Morne Morkel who is associated with the Kolkata Knight Riders team in
IPL
.
The unknown person tried to have a conversation with Morne Morkel two days ago. Morkel reported about the incident to the officials of ACSU unit. The individual tried to have a conversation with Morkel in Dubai. 
The ACSU officials were also reported about another incident in which a unknown women tried to get in touch with  Rajasthan Royals players.
 However, the exact contents of both the incidents are not yet fully known.
An official of the ACSU has refused to comment and said that some things are confiedential and cannot be disclosed.