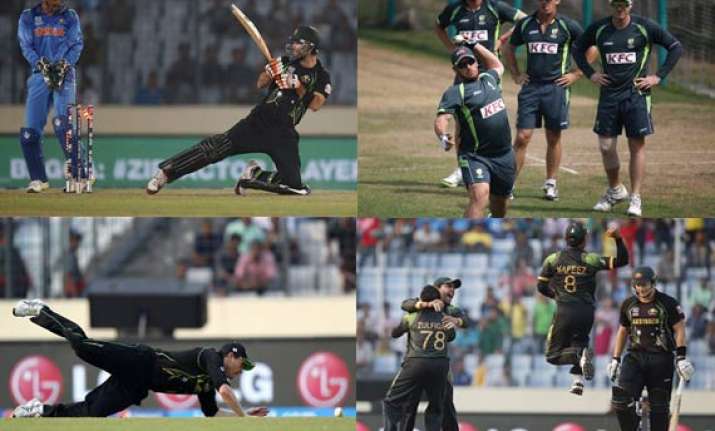 New Delhi: Despite riding high on recent success in all format of the game Australia's performance in this edition of World T20 has been pathetic, losing the first three games in super-10. The most humiliating defeat was against India when they were bowled out for 86.
However there are some moments which every Aussie fan would like to cherish is Glenn Maxwell's form. There are other players who are contributing a bit, but overall the performance has been like the minnows.
Consolation win against Bangladesh by 7 wickets in their last super-10 game will be a happy moment after they exit from the tournament.
India TV looks in to the reasons for this degraded performance: