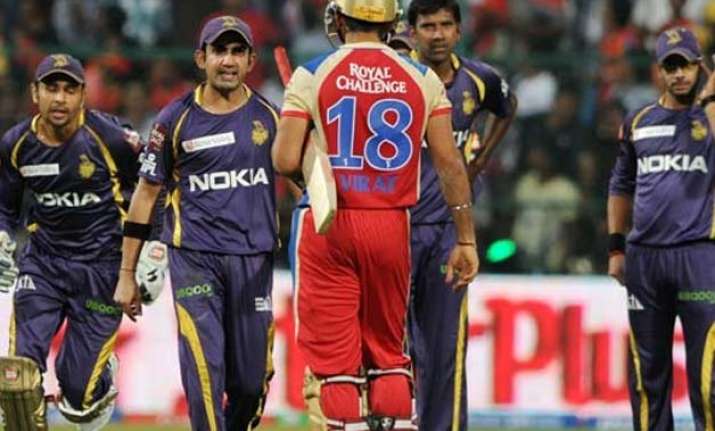 Cricket may have the onerous tag of being a gentleman's game but every sport involves passion, and where there is passion, heated arguments are bound to take place. We have seen many instances of rivalries between competing teams in world cricket but it's not only limited to opposition teams, even teammates indulge in infighting. The recent spat between Kohli and Dhoni could be cited as an example.
Infighting among teammates is not new to Indian cricket. There have been player clashes, differences and controversies which have led to tensions soaring on and off the field.  
Here we have compiled 10 incidents of infighting in the Indian cricket team:
1) Mahendra Singh Dhoni and Virat Kohli: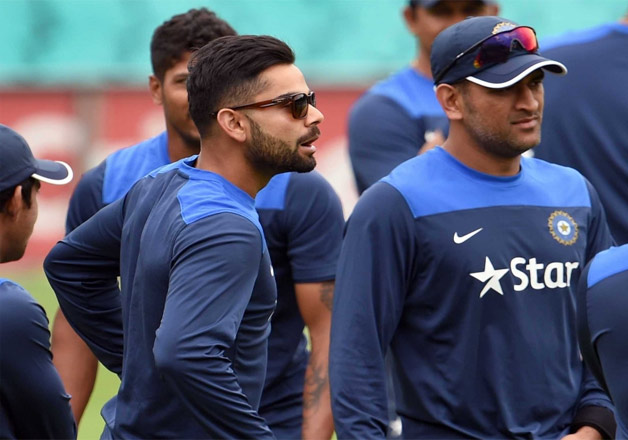 Just before the Kanpur ODI, Dhoni and Kohli reportedly had a verbal spat over the latter's batting order. Kohli was not happy over his demotion to number four, as he enjoys batting at no. 3. The incident made considerable noise after India lost the match. Even Dhoni's credentials as a match winner came under the scanner after he was dismissed when India was only a few runs away from winning the match.
2) Sachin Tendulkar- Rahul Dravid: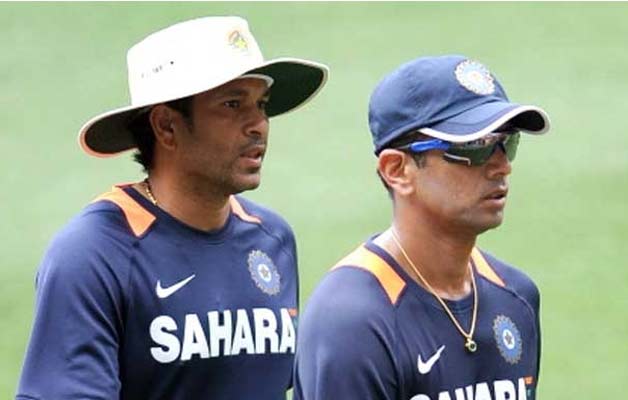 During the 2004 Multan Test against Pakistan, Sachin was six runs short of a double century when Dravid, who was then the captain, declared  the innings leaving the little master visibly shocked. Sachin admitted in the post-match conference that he was surprised by the decision.
In his autobiography, 'Playing It My Way', Tendulkar wrote, "I was shocked as it did not make any sense. It was Day 2 of the Test match and not Day 4, as it had been in Sydney, a month earlier."
"Some of my team-mates perhaps expected me to throw my gear about in the dressing room in disgust and create a scene. However, such things are not in me and I decided not to say a word to anyone about the incident," he added.
3)  Sunil Gavaskar and Kapil Dev: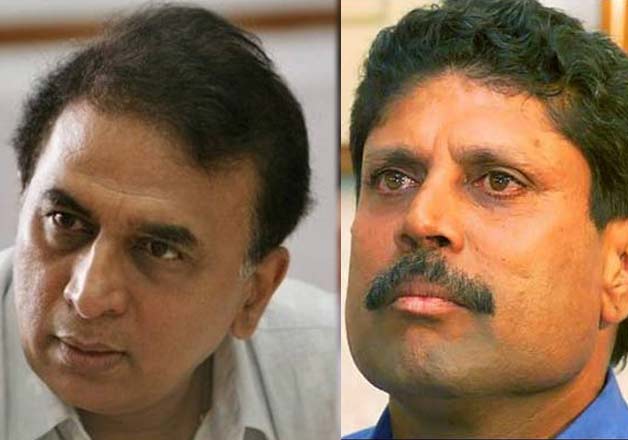 It could be termed as the mother of all rivalries because it involved Indian cricket's greatest legends. During the 1984-85 Test series vs England, Kapil Dev was dropped from the Indian team for playing recklessly in the second Test in Delhi, costing India the match and leaving the then captain Gavaskar infuriated. What followed next was a series of allegations and counter allegations  While Kapil accused Gavaskar for his omission, the captain defended himself by saying that he had been late for the selection committee meeting and had not said a word. In the subsequent match at Eden Gardens, on the fourth day of a rain affected game, the crowd started chanting "No Kapil, No Test" and pelted Gavaskar with rotten vegetables and fruits, prompting him to vow that he would not play there again. He kept his word when India played Pakistan at the Eden in 1986-87.
4) Suresh Raina-Ravindra Jadeja :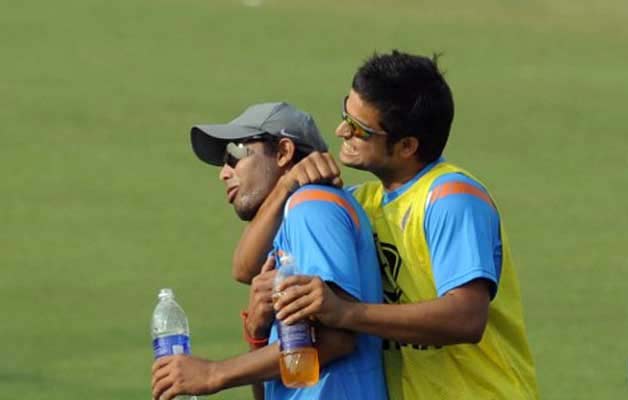 During the 2013-14 Ind-SL-WI tri-series, Jadeja was apparently unhappy with Raina's fielding efforts as he misjudged a couple of catches. The incident happened after Jadeja clinched the wicket of West Indian batsman Sunil Narine. After the dismissal, Jadeja walked upto Raina and got into a verbal spat. Reportedly the argument worsened when Jadeja took a jibe at Raina about Kohli getting the captaincy over him.
Video
5) Virat  Kohli- Shikhar Dhawan: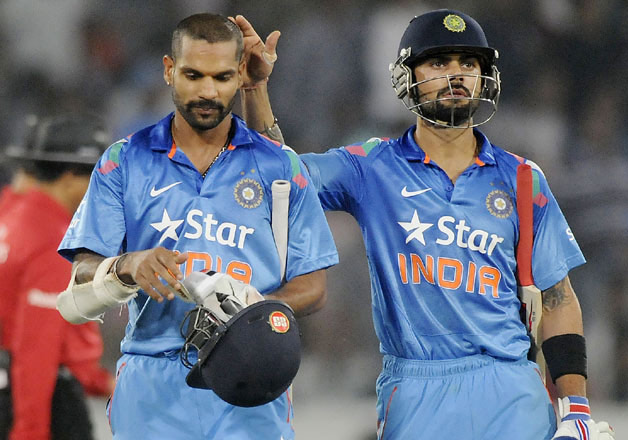 After the second Australia-India Test at The Gabba, reports surfaced that Virat Kohli and Shikhar Dhawan has a fallout on day four of the Test in the Indian dressing room as India suffered a second innings batting collapse at The Gabba. Dhawan who was unbeaten overnight got injured during a practice session but informed the team just before play started. Kohli was informed of the change less than seven minutes before the visitors took the field. Kohli lashed out at Dhawan after he got dismissed without scoring a run for his last minute change of mind. Dhawan also snapped back by saying that he takes pride in playing for the country and no way would he fake an injury.

6) Sunil Gavaskar vs Bishan Singh Bedi: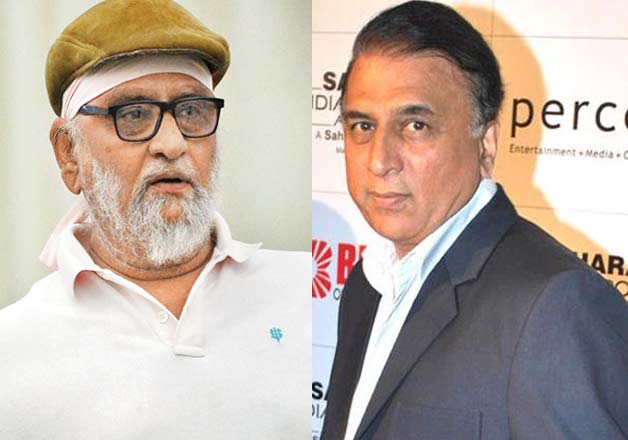 After his retirement from international cricket, ace spinner Bishan Singh Bedi gave an explosive interview to a magazine. The interview, provocatively titled, 'Did Gavaskar get Bedi axed?'  quoted Bedi as saying that he was axed when he had plenty of guile left in him. And as the lynchpin behind his removal, he singled out Gavaskar, his colleague and captain who ruled over the Board of Control for Cricket in India (BCCI). Gavaskar responded to the allegations by saying "If Bishan has a grievance, I am most surprised. When I first saw the article, I thought Sportsworld had started a jokes column."
7) Rahul Dravid and Sourav Ganguly: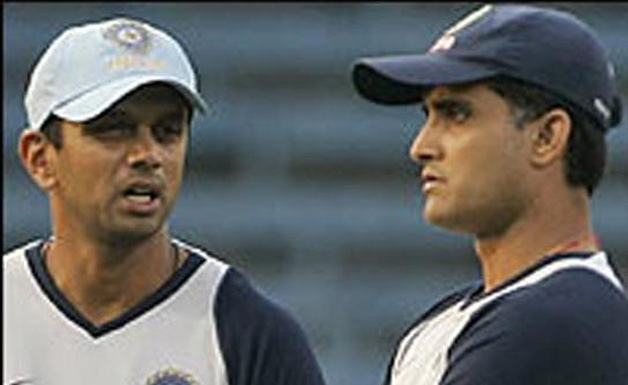 It is widely known that Dravid and Ganguly did not share an easy relationship in the past. In a chat with Headlines Today in 2011, Ganguly said that Dravid had no guts to speak up to Chappell during his tenure as coach. In Sachin's book release, Ganguly made a comment on Dravid's relationship with Greg Chappell due to which plans were made to replace him (Ganguly) with Dravid. Dravid hit back by saying, "If Ganguly is saying I could not control Greg Chappell, he is entitled to an opinion. He has played many years for India. But he can't put words in my mouth as I have never had any such conversation with him."
8) Navjot Singh Sidhu and Mohammed Azharuddin :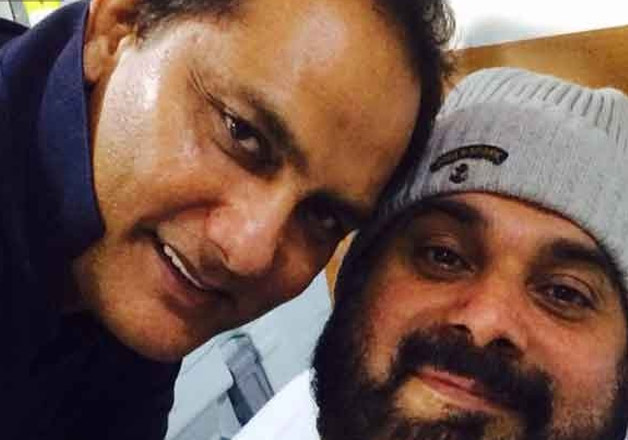 During the 1996 England tour, the then opener of the Indian side, Navjot Singh Sidhu made a sudden departure from the team and flew back to India before the start of the Test series after an apparent fight with Mohammad Azharuddin. This spat came to light only after 15 years when former BCCI Secretary Jaywant Lele claimed in his book that Azhar used a Hyderabadi slang which offended Sidhu and resulted in him returning home.
9) Sreesanth-Harbhajan slapgate: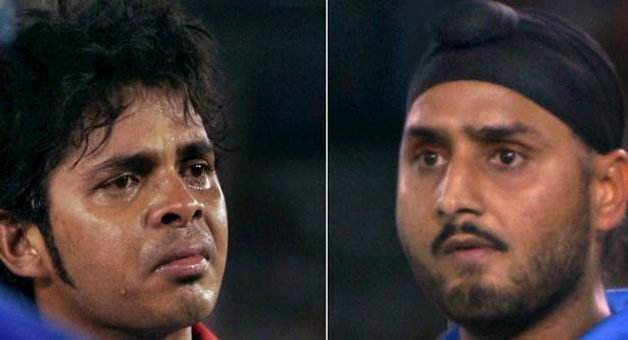 The Turbanator stoked fresh controversy after he allegedly slapped Kings XI paceman S Sreesanth during an IPL match in 2008. Harbhajan, leading the Mumbai Indians side, allegedly slapped Sreesanth when the latter said something that  the off-spinner found offensive. Five years after the incident, Sreesanth claimed that the 2008 IPL season 'slapgate' incident was pre-planned and he was wrongly made the villain of the whole controversy. The pacer also claimed that Harbhajan did not slap him but elbowed him. "I want the world to c it..Whn I went to shake hands afte the match..he had lost it..he had already planned to hit me(elbow me)all his anger," he said.
Video:
10) Virat Kohli and Gautam Gambhir: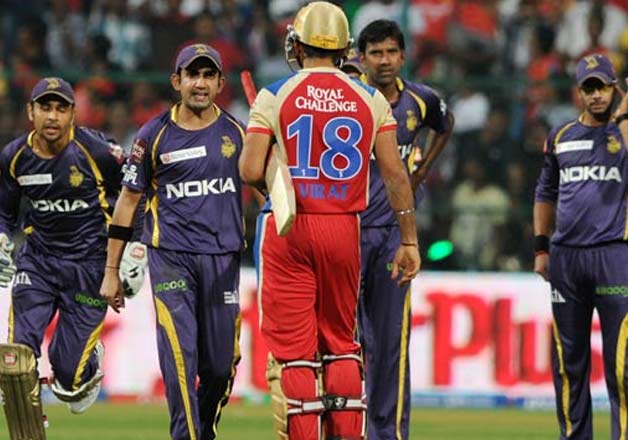 Kohli and Gambhir engaged in a strong verbal duel during an IPL match in 2013. The incident happened after Kohli, who had hit two sixes in the previous over, got dismissed by pacer Laxmipathy Balaji's first delivery. As Gambhir and other players walked towards the cover region to celebrate the dismissal, Kohli instead of trudging back to the pavilion advanced towards short extra cover and apparently made a remark. Suddenly Gambhir was seen walking angrily towards his junior India teammate. However, Delhi lad Rajat Bhatia mediated and tried to calm Gambhir down.