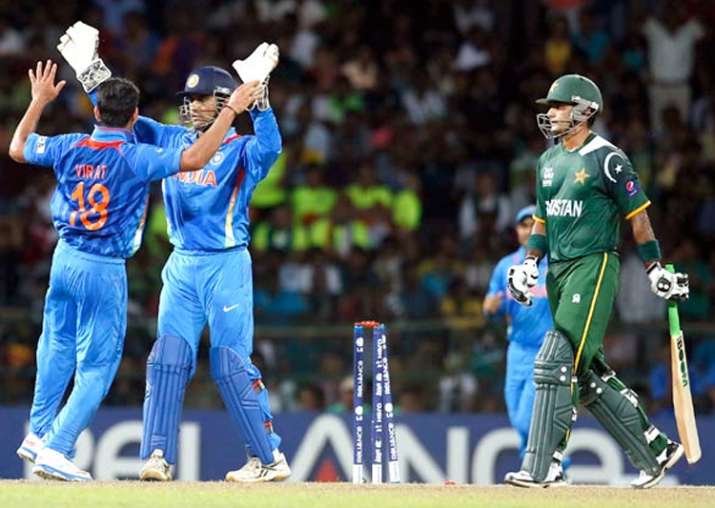 As the Board of Control for Cricket in India (BCCI) prepares to meet the Pakistan Cricket Board (PCB) to discuss the MoU signed between the two countries in 2014, Sports Minister Vijay Goel on Monday ruled out a bilateral cricket series between the two nations, asserting that cricket and terrorism can't go hand-in-hand. 
"BCCI should come out with a proposal on Pakistan only after consultations with the government. I have already made it clear that any bilateral series with Pakistan is almost impossible because there cannot be sports relations between the two countries until there is terrorism from the Pakistani side," Goel said.
"Sports and terrorism cannot go hand in hand," he added.
Goel, however, added that there was no control of the government on multilateral games.
India will face arch-rivals Pakistan in the Champions Trophy encounter to be played at Edgbaston on June 4.
BCCI acting secretary Amitabh Chaudhry, along with the members of the Supreme Court appointed Committee of Administrators (CoA), will today meet PCB chairman Shaharyar Khan in Dubai.
The PCB had earlier this month sent a legal notice to its Indian counterpart for failing to honour the MoU signed between the two cricket boards in 2014.
The PCB had also demanded compensation close to USD 60 million from the BCCI for not honouring the MoU signed when N. Srinivasan was at the helm of affairs in the Indian board.
According to the 2014 agreement, India were scheduled to play six series against Pakistan , four of them were going to be Pakistan's home series, subject to clearance from the Government of India.
The two Asian neighbours have not played a full bilateral series after the Mumbai terror attacks in November 2008. 
Over the last couple of years, there have been multiple efforts from cricket boards of both countries to organise a cricket series between between India and Pakistan, but political tensions have not allowed it to materealize.