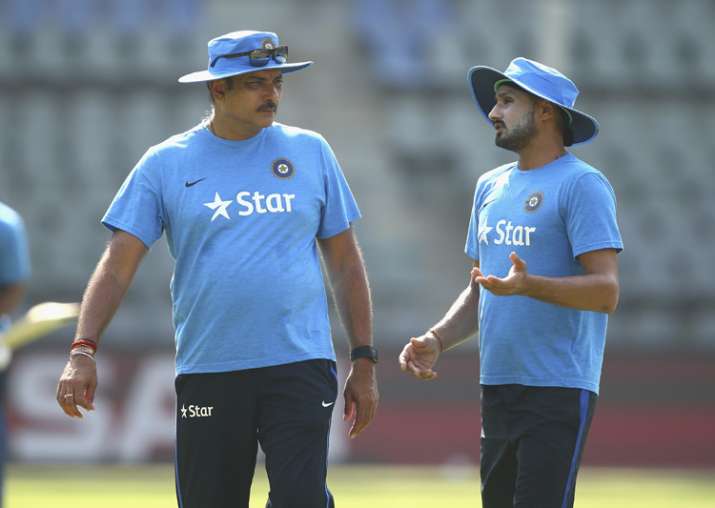 Veteran off-spinner Harbhajan Singh on Thursday said sporting pitches should be prepared in India for Test matches instead of rank turners as it will help the team to prepare for overseas conditions.
Stressing on making challenging wickets in India, Harbhajan said winning is important but you also need build a team which can win in any conditions.
A vital cog of the the team that won in challenging conditions in the era of Sachin Tendulkar, Sourav Ganguly and Rahul Dravid, Harbhajan said: "Three day Tests will not solve the purpose.
"You will get a lot of results and wins, but it's also important to make the team work harder to see the bigger picture in prospect.
"That will only happen on wickets in India where the match will go till the fifth day. That means everybody will get tested. Fast bowlers will bowl 30 odd overs, your spinners will bowl more overs, batsmen will bat long," he added refusing to compare his era with that of Virat Kohli-led India.
He also said that spinners play a vital role in overseas conditions.
"More you will play in overseas condition, you will get to know how to bowl over there. Spinners role is very important not just in India, in overseas conditions as well. If you can pick a couple of wickets in middle overs, if you can get that breakthrough you bring in a lot of change," Harbhajan said.
Harbhajan said spinners need experience to be successful overseas.
"It takes time, over the years you learn how to bowl on different conditions. Hopefully, both the spinners (Ashwin and Ravindra Jadeja) will learn fast and convert their magic into winning streaks like what they have been doing in India," he said.
"The conditions are so different in India. They hardly bowl 25 overs, they bowl just 10 and get five-fors. In South Africa, England you probably have to bowl 35-40 overs. You really have to work hard to get those five wickets," he added.
India might have lost the three-match Test series already but Harbhajan backed Kohli and his men to come good in future.
"It's been one of those tours where we have not played well as a team. We have toured after three years or so. Let's give more time to this young side," he said.
"I am sure under Virat they will do well. They have been playing on challenging wickets. The more you play, the more you will learn," he said.