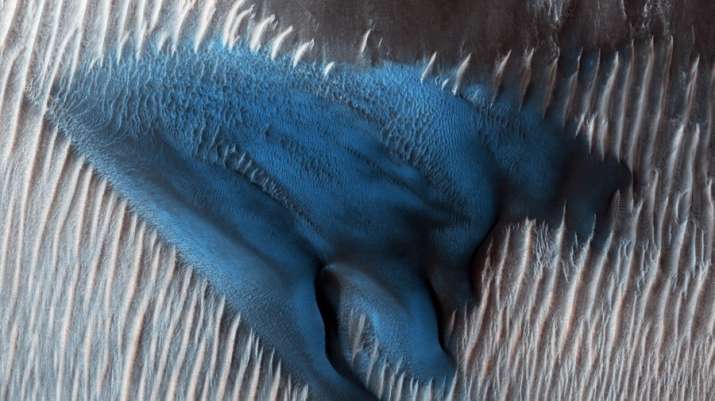 NASA has discovered a blue-shaded dune on the surface of Mars. NASA has said that its Mars Reconnaissance Orbiter had captured a photo on January 24, 2018 which showed the accumulation of crescent-shaped sand dunes in the region of Lyot Crater.
Just to the south of the group of dunes lies a large dune with a stranger and more complex structure, which makes it strikingly blue, or in NASA's words, "turquoise blue in enhanced colour."
NASA further added that the dune "is made of finer material and/or has a different composition than the surrounding."
Currently, NASA's Martian operations are threatened by a massive dust storm. Fox news reported that NASA's Opportunity rover is going into sleep mode, but the Curiosity rover is not affected yet.