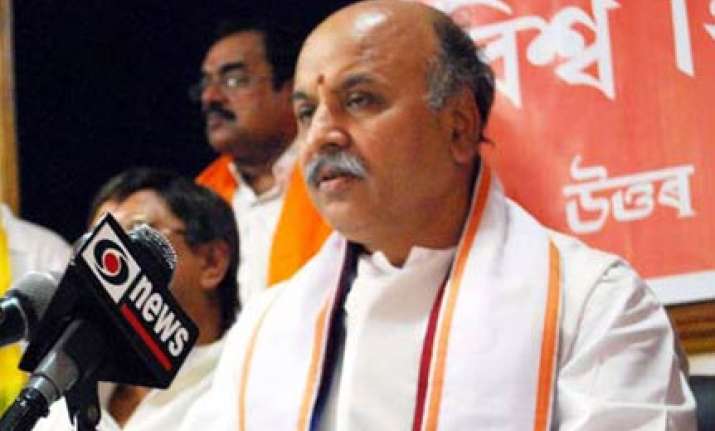 Ayodhya, Nov 19: Asserting that Ayodhya is the birthplace of Lord Ram, the VHP today said it would not allow the construction of a new mosque at the disputed site.
"We believe that Ayodhya is the birthplace of Lord Ram and will not allow construction of any new mosque there. There is no question of it," VHP general secretary Praveen Togadia said addressing a congregation of Sadhus and activists associated with the outfit here this evening.
"A grand Ram temple will be constructed over the entire 67 acres of land acquired by the Union government," the firebrand leader said.
Togadia also announced that the VHP will soon launch a 'Hanumat Shakti Yatra' in villages and cities across the country to garner support for the construction of a temple at the disputed site in Ayodhya.
However, he did not specify the date when the yatra will begin.
Targeting Union Home Minister P Chidambram for his saffron terror remark, Togadia said he saw a bomb behind every saffron cloth.
Endorsing Togadia's views, senior VHP leader and president of Ram Janambhumi Trust Mahant Nritya Gopal Das mentioned Mohammad Ali Jinnah's two-nation theory which says Hindus and Muslims cannot co-exist due to cultural and religious differences and said, "it is all like Jinnah, we believe that a temple and Mosque cannot co-exist, so we will not allow any Mosque near the Ram temple." PTI