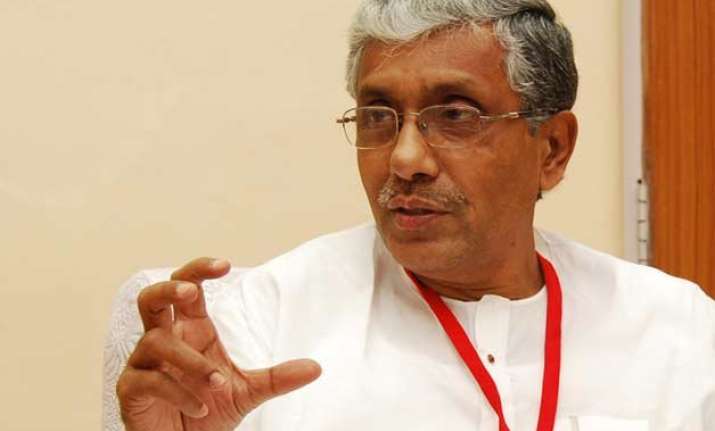 Agartala: Tripura Chief Minister Manik Sarkar urged the scientific community in the agriculture and allied sectors to take suitable measures to stop farmers' suicides in the country.
"During the regime of both Congress and BJP led central governments, farmers' suicides remained unabated. Only the scientists and experts can boldly ask the government to rectify the faulty agriculture and related policies," Sarkar said while addressing the 22nd regional council meeting of the Indian Council of Agricultural Research (ICAR).

He said: "During the last decade, over three lakh farmers have committed suicide. During the first 100 days of Bharatiya Janata Party-led NDA government, over 6,000 farmers killed themselves across the country."

Urging the scientists to attract the young generation to agriculture and allied sectors, Sarkar said that in recent years over 232,000 people quit the agriculture and allied sectors.

"Without development of agriculture, industry cannot flourish. Government must change its approach towards agriculture and allied sectors to stop farmers suicides," he said while criticising the National Democratic Alliance (NDA) government's modified land acquisition bill.

The chief minister said the quality of research work, scientific studies and experts' evaluation of farming sectors in India is the best in the world, but unfortunately the execution is extremely bad due to the faulty policies of the government.

Agricultural scientists, experts, research scholars, vice-chancellors of many agricultural universities, specialists in farming, horticulture, fisheries, animal resources, and educational institutions from across the country took part in the two-day session which concluded on May 23.

Ministers and top officials of the eight northeastern states also attended the event.

ICAR's director general S. Ayyappan in his address said that with favourable climate and topography, the northeastern states could double agricultural production in the next five to six years.