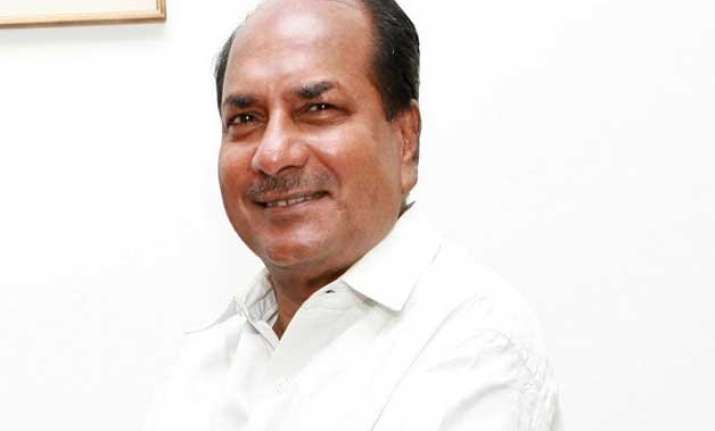 Thiruvananthapuram: Coming out in support of Rahul Gandhi who has gone on leave, senior Congress leader A K Antony today said that the party vice president would return with more strength to lead the party.
"Rahul Gandhi will return after his leave with more strength to lead the party," he said speaking at a Congress function here.
Pointing out that Gandhi's leave was only 'temporary', he said his presence was 'unsettling' to some who were raising unnecessary controversies.
Antony, a Congress Working committee member, said he was confident that Rahul Gandhi would be able to strengthen the party.
The party will bounce back under the leadership of Sonia Gandhi and Rahul Gandhi, he said.  Lashing out at Prime Minister Narendra Modi, the former Defence Minister said that he lacked the ability to take everyone together.
Last month, Rahul Gandhi went on a leave "for a few weeks" following the party's debacle in the Delhi Assembly elections on top of a string of electoral losses, setting off speculation on his future plans.
Congress had said that he was granted leave of absence for a few weeks after which he would return and resume active participation in party affairs.