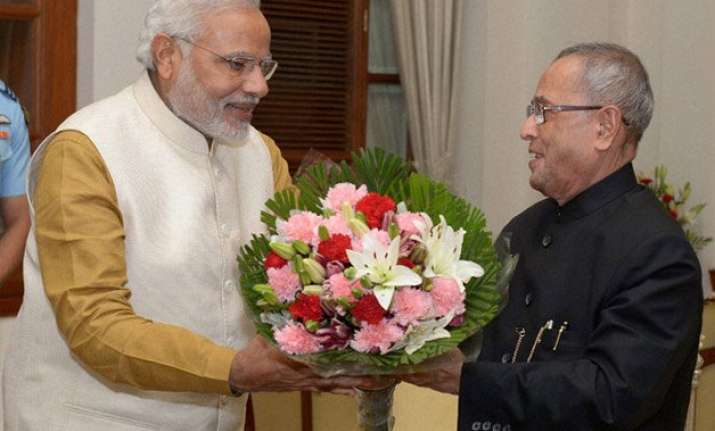 New Delhi: Prime Minister Narendra Modi today greeted President Pranab Mukherjee on completion of three years in office and said the country has greatly benefited from his experience and wisdom.
"My congratulations to Rashtrapati ji as he completes 3 years in office. India has greatly benefited from his rich experience & wisdom," he tweeted.
Mukherjee today completes three years in office during which he undertook 105 domestic visits. He also visited foreign countries like Vietnam, Bhutan, Finland, Norway, Sweden and Belarus.
The highlight of the year was the visit to India by US President Barack Obama as the chief guest at the Republic Day Parade.
During the course of the third year, the President also received President Xi Jinping of China, President Tony Tan Kengyam of Singapore and President Mohammad Ashraf Ghani of Afghanistan, among others.