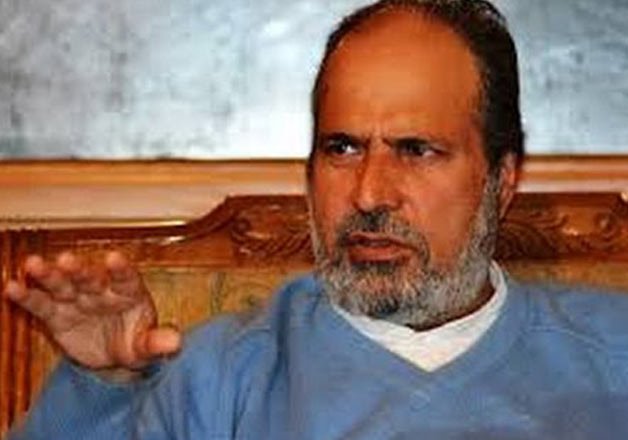 Jammu: After weeks of tough-talk, the PDP today adopted what appeared to be a reconciliatory tone, saying it has not demanded any confidence-building measures (CBMs) from its ally BJP even as it said government formation in Jammu and Kashmir will take "some time".
Senior PDP leader Muzaffar Hussain Beigh asserted that the alliance with BJP is intact and there was no question of making any fresh demands to the coalition partner.
"It (formation of the government) is being looked into. We don't want alliance primarily for gaining the power. We want the alliance (government) to work for the people of the state. So it (government formation) will take some time," he told reporters here in response to questions over government formation.
He, however, did not spell out why the government formation will be delayed in the state which is under Governor's Rule since January 8, imposed a day after the sudden death of then Chief Minister Mufti Mohammad Sayeed.
"Some things are confidential. If something is revealed before time, things get derailed," PDP MP and former state minister said while insisting that the issue of people wanting the government "is in our mind".
His attention was drawn to the demand by PDP chief Mehbooba Mufti that the central BJP government should announce CBMs before any initiative could be taken to form the government.
In reply, Beigh claimed, "She (Mehbooba) has never said anything like CBMs. I don't know where from the newspapers have carried such a news about CBMs....CBMs actually take place between two hostile countries. It (PDP-BJP) is one alliance which has not disintegrated here. We are not talking to any enemy that we should demand CBMs."
Mehbooba, seen as a successor to her father Mufti Sayeed as Chief Minister, has earlier talked tough, asserting that PDP "cannot move forward" in forming government with BJP unless the Centre takes "tangible confidence-building measures" to address the causes of alienation and works towards a lasting solution to the state's problems.
She had also made it clear that she will not form the government with BJP if the Modi dispensation does not create a "conducive atmosphere" by committing CBMs for the state.
Seeking to interpret these statements of Mehbooba, Beigh said, "she has said that there should be a timeframe on our 'Agenda of Alliance' -- that in the first year, we can do this thing and in the second year, next thing, and so on."
Claiming that the PDP chief had "not used the word CBMs for any fresh demand", the party leader remarked, "But the thing is that Mehbooba Mufti said that whatever has been decided (in the Agenda of Alliance), a time-frame should be added to it. What we have agreed for six years has even been accepted by BJP people".
His remarks came as BJP leader Ram Madhav was expected to visit the state to hold discussions with Mehbooba Mufti.
On this, Beigh said he has "read it" in the newspapers.
(With PTI inputs)