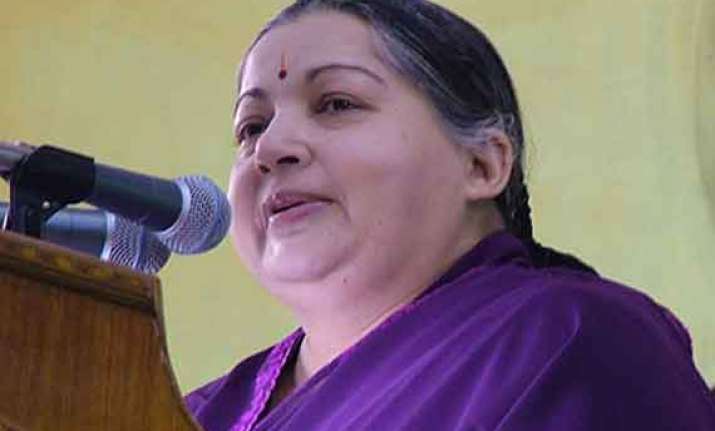 Chennai: The AIADMK's poll manifesto released by its general secretary and Tamil Nadu Chief Minister J. Jayalalithaa here Tuesday has a mix of welfare and hard economic measures underscoring her national ambitions.
The party has promised replacement of current food security scheme with universal public distribution scheme; increasing supply of subsidised domestic gas cylinders; hiking individual income tax limit to Rs.500,000; review of oil and gas pricing mechanism; rescinding foreign direct investment (FDI) in retail; expanding at the national level Tamil Nadu's welfare measures for women; nationalisation and interlinking of rivers; and non-divestment by government, among others.
The party also promised implementing some of the welfare measures of the state at the national level.
"We have spelt out many policies and promises to implement many schemes and aims not only for the development of Tamil Nadu but also for the progress of the entire nation," she told reporters.
The 45-page manifesto booklet has two types of poll promises - one for the nation and the other for Tamil Nadu - though there are overlaps.