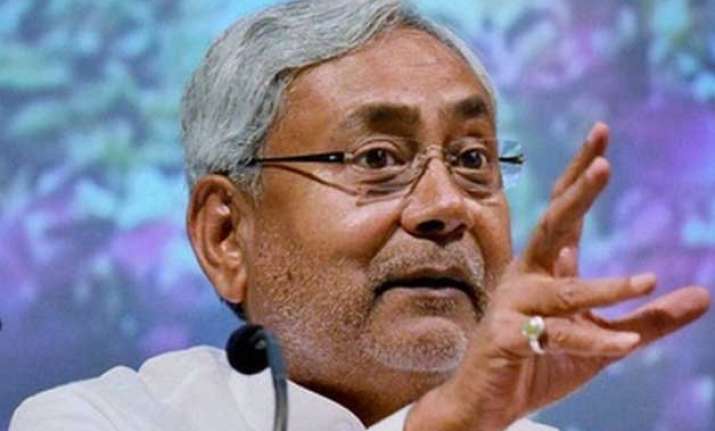 New Delhi: Ahead of Assembly elections in Bihar, Chief Minister Nitish Kumar on Saturday faced an angry crowd during an event in Delhi.
At the inauguration of the New Delhi chapter of the Bihar foundation at the Sri Ram Centre in Mandi House area of the Capital, around 15 people entered the hall raising slogans and displaying placards over law and order situation in the state.
The police, however, intervened and detained some of the protesters.
Unfazed by the interruption, Nitish continued with the programme.
Speaking at the event, JDU leader said, that the idea behind Bihar Foundation is to connect Bihari people to their home state. He urged people to do something for their home state in whichever way possible.
While concluding his speech, he taunted the protesters and said, "To all those people who came here only to create ruckus, I thank them too."