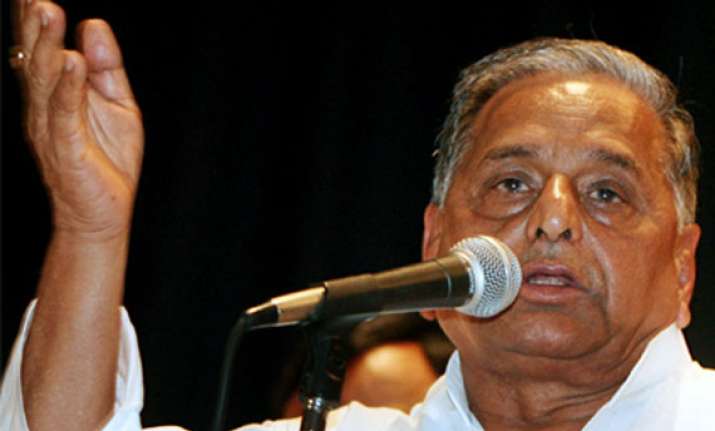 Lucknow Nov 15: Samajwadi Party today dismissed as an election stunt Uttar Pradesh chief minister Mayawati's announcement to bring a resolution in the state Assembly for carving out four new states.

"This is an election stunt to befool the people of the state and also a political conspiracy," SP chief Mulayam Singh Yadav told reporters.

SP, which is the main opposition in the state Assembly, will oppose such a move tooth and nail when the resolution is introduced in the House as the party is strongly opposed to creation of smaller states, he said.

Disputing Mayawati's claim that smaller states would ensure better governance and balanced growth, he said that the decision has nothing to do with development.

"Development depends on the intentions of the government," he said.

The SP chief said the ruling BSP has always believed in creating rifts. "Its only aim is to create divisions in the society and now it wants to divide the state," he rued.