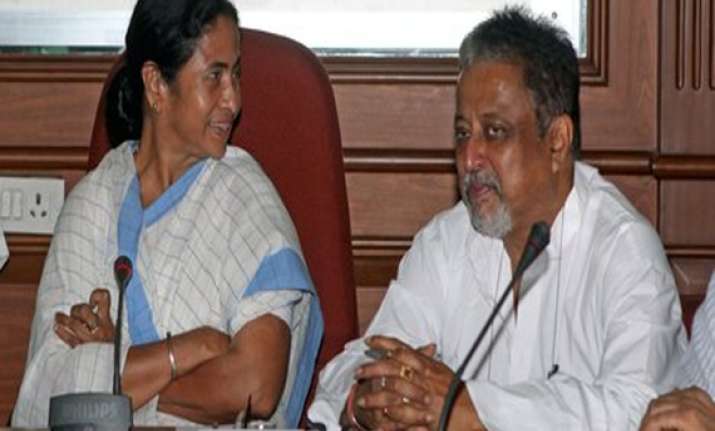 Howrah, Jun 30: 
Terming the tenure of Mamata Banerjee as the 'golden phase' in the history of country's largest network, Railway Minister Mukul Roy today said all the projects being implemented now were planned by Banerjee.
"This is a phase when new trains are being introduced, line doubling work is carried on in several divisions, new projects are coming up. But all these had been planned by her, which is a golden era of Indian railways by all estimates," Roy said at a function in Howrah station.
Giving credit to Banerjee for the Metro rail expansion project in the city, Roy said this will lead to an integrated railway network in future. Roy said 74,000 recruitments had been made in the railways earlier while another 1,70,000 workers would be inducted in future.
The recruitments would also bolster the safety aspect, he said again reiterating Banerjee had given all importance to the issue of railway safety and he would try to emulate her.
Four new local trains including Bandel-Naihati, Burdwan-Bandel, Howrah-Bandel and the Howrah-Lalkuan Weekly
Express were introduced on the occasion.
The General Manager, Eastern Railways G C Agarwal was among the railway officials present