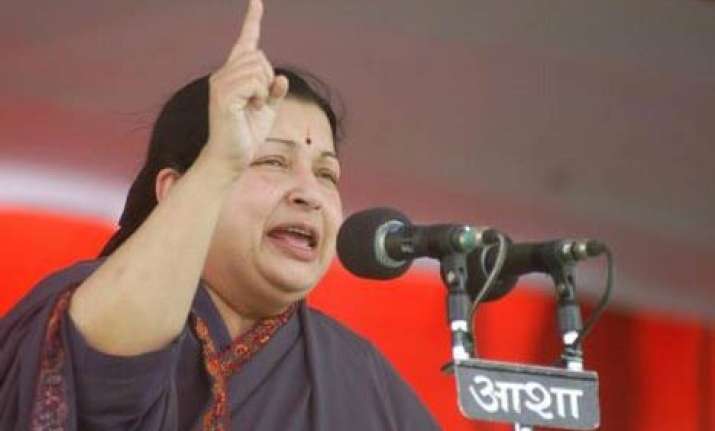 Chennai, Nov 15 : AIADMK Chief Jayalalithaa today demanded that former Union IT minister A Raja be arrested and charged under Prevention of Corruption Act for the 2G spectrum scam, saying his resignation was "only the beginning" and the case should be investigated threadbare.
In a statement, Jayalalithaa said "this (resignation) does not signal the end of the mother of all scams.
"This overdue resignation is not a case of sealing the moral high ground. Raja had been mocking at all constitutional institutions including the office of the Prime Minister, Central Vigilance Commissioner, Delhi High Court, the CAG and even the Supreme Court", she alleged.
Raja himself should be charged under Prevention of Corruption Act and arrested and tried for "perpetrating the biggest scam in the history of man kind", she said.PTI