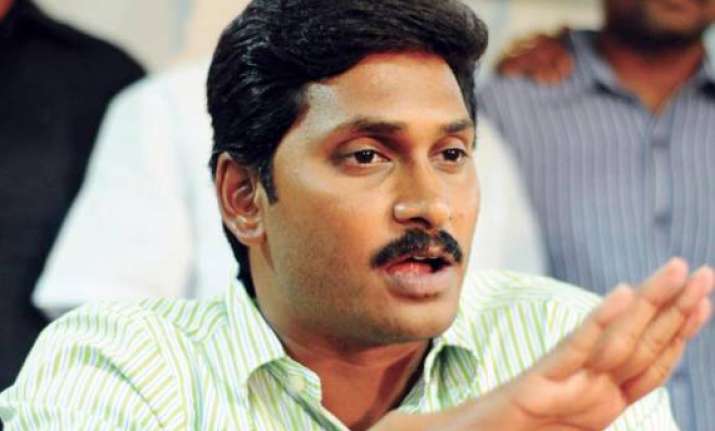 Hyderabad: A combative YSR Congress Party chief Y S Jaganmohan Reddy today launched an indefinite strike against Centre's "arbitary" decision to bifurcate Andhra Pradesh and said it will be challenged in the Supreme Court.
As the general strike called by pro-united groups in non- Telangana regions entered the second day today, Jagan, who recently got bail in a corruption case, lashed out at the "unilateral manner" in which the Union Cabinet had decided on October 3 to carve out the state of Telangana.
"We will challenge the Centre's decision in the Supreme Court," he said, adding that there were "legal problems" with the proposed division.
"We are opposing the unilateral manner in which the Centre is functioning. How can it go ahead with the bifurcation process without a resolution in the state Assembly? We have never heard of an instance of state bifurcation without a resolution in the Assembly," Jagan said.