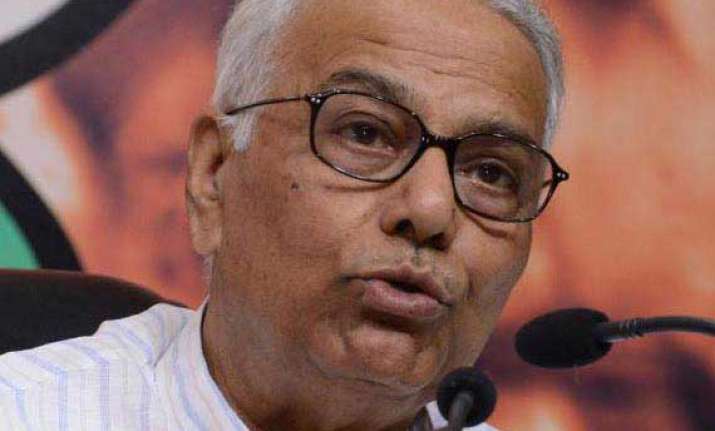 Lucknow: Senior BJP leader Yashwant Sinha today said if BJP formed the government at the Centre, he would demand a detailed inquiry against Sonia Gandhi's son-in-law Robert Vadra.
Sinha said this when he was asked at a press conference here that BJP leaders were levelling allegations of corruption against Vadra, but were saying nothing about any inquiry.
"It is not so...Our prime ministerial candidate Narendra Modi has said that no action will be taken with the spirit of vendetta, but law will do its work."
Alleging that so far law was not being allowed to take its course in matters related to Vadra, Sinha said, "When BJP forms the government, I will personally demand a detailed inquiry against Vadra."
When asked that some Congress leaders were terming Vadra's matter as that of a private businessman, Sinha said, "Robert Vadra has got NSG security....the entire Gandhi family is in public domain...if his matter is private, then NSG security given to him should be withdrawn."
On Priyanka Gandhi's allegation that her family was being "humiliated", the BJP leader said, "If she has a problem, then she should open a 'Vadra school of management' and teach how to earn Rs 300 crore from a capital of Rs 1 lakh within three years."
Terming the ongoing general elections as "special", Sinha said, "this is the election in which attack is not on the government, but all parties have come together and are targeting one leader of the opposition and personal allegations are being levelled."
"The second unique point of this election is that the person who has been the Prime Minister for 10 years seems to have no role to play," he added.