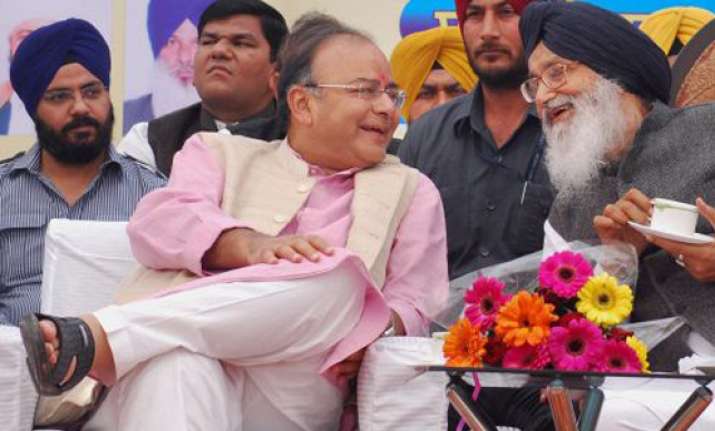 Amritsar: BJP leader Arun Jaitley Sunday denied accusations that he was an "outsider" in Amritsar, where he is seeking to get elected to the Lok Sabha.
Responding to former chief minister Amarinder Singh, the Congress candidate from Amritsar, Jaitley accused him of also calling him (Jaitley) a "pseudo" Punjabi.
"Despite my ancestral roots in Punjab, Captain Sahib called me an 'outsider' and a 'pseudo' Punjabi. Will be kind enough to tell me which state in India does (Congress president) Sonia Gandhi belongs to?"