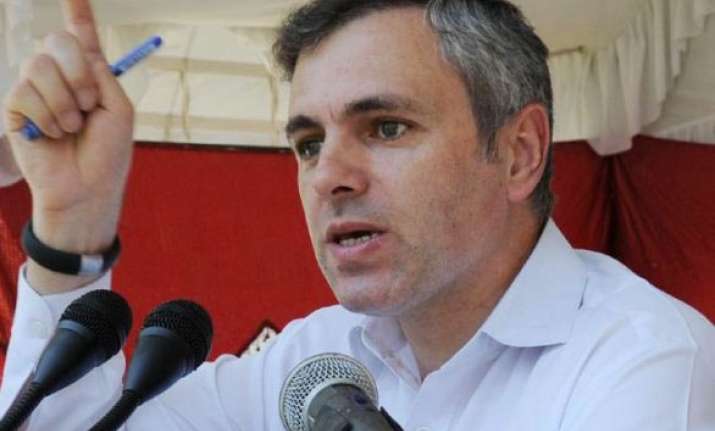 Srinagar: Former Chief Minister of Jammu and Kashmir Omar Abdullah today said the series of grenade attacks in Srinagar should serve as a wake up call for the PDP-led government.
"Thank goodness no injuries or casualties but (Chief Minister) Mufti (Mohammad Sayeed) can't afford to ignore this wake up call. Srinagar isn't Sopore (town)," Omar wrote on micro-blogging site Twitter.
He was referring to the series of attacks in the north Kashmir township over the past two months which left two persons dead and several others injured.
Suspected militants today carried out three grenade attacks - two in the morning and another in the afternoon – on private mobile showrooms and towers at Karan Nagar and Shaheed Gunj in the city.
While none was injured in the twin attacks at Karan Nagar, an outside labourer was injured in the latest attack at Shaheed Gunj.
Meanwhile, ruling PDP strongly condemned the grenade attacks, terming these as "inhuman and unfortunate".
The people behind these inhuman and unfortunate incidents cannot be the friends of Kashmiris, party General Secretary Rafi Ahmad Mir said in a statement here.
Mir asked the police to investigate the attacks thoroughly and identify the perpetrators immediately.
"Such incidents vitiate the peace atmosphere and generate fear psychosis among the people and add to the miseries of Kashmiris," he said.