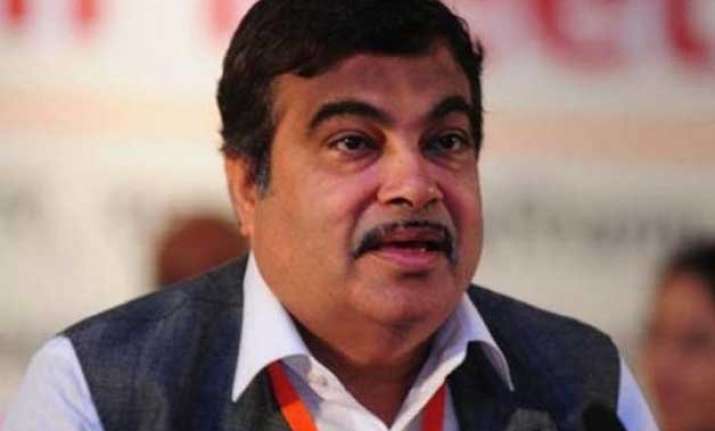 New Delhi: The government is hopeful of resolving today issues related to stuck highway projects worth Rs 40,000 crore, and in case some problems still persist then the PMO and the Finance Ministry will look for "out of the box" solution, Union Minister Nitin Gadkari said today.
As many as 19 projects entailing a capital investment of Rs 40,000 crore are stuck for long and "we are expecting a solution tonight", Road Transport and HighwaysMinister Gadkari said.
Addressing the media after jointly chairing a meeting of bankers and developers of these stuck projects with Finance Minister Arun Jaitley, Gadkari said the government has already terminated 41 projects.
As many as 384 projects were stuck for the last 10 years due to various issues such as land acquisition, forest and environment clearances, railway over-bridge problems, utility shifting, litigations, delayed decisions and financial problems, he said adding that his government has "terminated 41 projects and solved problems related to all these projects barring 19". 
Gadkari said the government had decided that "under no circumstances any project should be pending before January 31" and I expect the problems to be solved before night". 
These projects include key national highways in Andhra Pradesh, Bihar, Haryana, Rajasthan, Jharkhand, Karnataka, Madhya Pradesh, Maharashtra, Odisha, Tamil Nadu, Uttarakhand and West Bengal. 
The stuck projects belong to players like Larsen & Toubro, HCC, Gammon, Madhucon, Soma and Essel Infra, among others, while the list of lenders includes top names like State Bank of India, Punjab National Bank and Bank of India. 
"There are only 19 projects where no solution could be found out. Secretary, bankers and contractors sat today. Under no circumstances any project should be pending. Out of the box solution will be arrived at by the Finance Ministry and PMO if any issue remains unresolved today," Gadkari said. 
"If meeting is going to solve the problems we don't need a committee but we will recommend to the Cabinet that a Committee is needed under the Finance Minister, which comprises Finance Secretary and Highways Secretary for out of the box decisions," he said adding problems pertaining to five or six projects have already been solved. 
He said that in case a committee is formed it will take decisions regarding assistance to projects by NHAI since at present the NHAI can provide aid to only those projects where 50 per cent work is completed. 
Seeking bankers and developers cooperation to translate "highways building into a success story", Gadkari said atmosphere is positive and the Ministry will launch a website for cooperation, coordination and communication where bankers and developers could post their problems, to be reviewed by Highways Secretary personally.