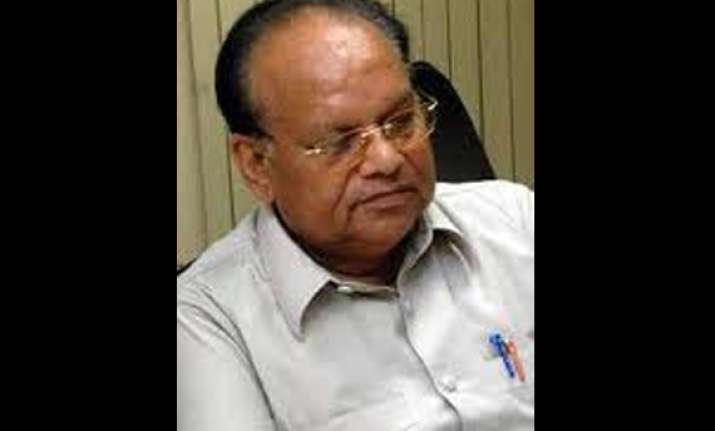 Chandigarh, Dec 26:  Sitting Congress MLA Joginder Pal Jain today resigned from the assembly and joined the ruling Shiromani Akali Dal (SAD) along with his supporters.
Jain, a Congress MLA from Moga, handed over his resignation to Speaker Charanjit Singh Atwal here before coming to SAD fold in the presence of Deputy Chief Minister Sukhbir Singh Badal at a function here.
Welcoming Jain to the SAD fold, Sukhbir, who is also party President, told reporters here that Jain had joined SAD "unconditionally".
"It may perhaps be the first example in the political history of the country when a sitting MLA had resigned from the assembly and joined party other than on which he had won polls," Badal said.
He announced that SAD's candidate for the Moga by-poll will now be Jain. Jain had defeated former DGP P S Gill of SAD in the last assembly polls.
"Jain will further strengthen the SAD," Badal said. On the occasion Gill was also present.
When Badal was asked what will be Gill's role in the party now, he said "Gill is our family member. His family command respect in Moga assembly constituency. He will remain in my inner team."
On being pressed whether he was joining SAD as few cases are pending against him, Jain claimed no case was pending against him.
"I am joining SAD as the present system of working in the Congress is not of my liking," he said.
"I am not a politician...but Congress is anti-people...even in the last polls it did not take action against those within Congress who worked against me," he said adding that "I have full faith in the policies and programmes of SAD under the leadership of Sukhbir."
In the 117-member Punjab assembly, the strength of SAD is 56, its ally BJP 12, Congress 45 and there are three independents. Moga seat is now fell vacant. SAD is one short of absolute majority as a single party in the assembly.