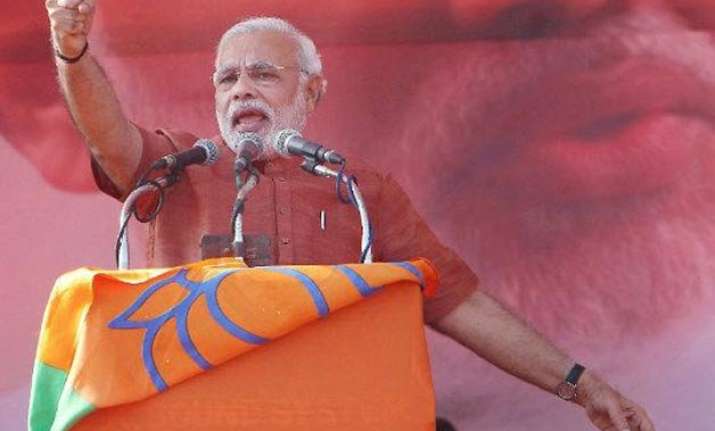 New Delhi: Prime Minister Narendra Modi led government is planning to provide a special developmental assistance of over Rs. one lakh crore for Bihar, where BJP is keen to regain its momentum after a sheer debacle in Delhi polls.
In a meeting held on Monday, Finance Minister Arun Jaitley discussed the details of the package for Bihar including several new projects driven by public sector spending, with his Cabinet colleagues and top officials.
The plan is to announce a 4,000 mw ultra-mega power plant, expansion of the IndianOil refinery at Barauni, revival of the fertilizer plant at the same location and construction of a new railway bridge over Ganga in Mokamah.
Petroleum Minister Dharmendra Pradhan, Agriculture Minister Radha Mohan Singh, HRD Minister Smriti Irani and Power Minister Piyush Goyal were among those who attended the meeting.
The Centre is also looking to push more rural road and highway projects. The private sector's involvement in setting up a few food parks will also be pursued so that farm produce can be processed within the state. In addition, cash-rich public sector companies in the oil, power and mining sectors are expected to allocate a higher chunk of their corporate social responsibility (CSR) funds for setting up schools and toilets.
The exercise for the mega Bihar package coincides with feverish efforts by Bihar CM Nitish Kumar, RJD leader Lalu Prasad and SP chief Mulayam Singh Yadav to merge their formations into a new secular party to defeat BJP as well as the recognition of the new-found strength.
In his budget speech this year, Jaitley proposed giving similar special assistance to Bihar as has been provided by the Government of India in the case of Andhra Pradesh.
Elections in the state are due later this year and BJP will attempt to form its own govt with full majority for the first time. It has been part of the ruling coalition with JD(U) in the past but the alliance ended after Nitish questioned Narendra Modi's candidature for the PM's post, citing his controversial track record in Gujarat.
Recently, Bihar Chief Minister Nitish Kumar had met Prime Minister Narendra Modi and contended that his state will lose Rs 50,000 crore due to implementation of the 14th Finance Commission recommendations which he wanted to be compensated by the Centre.