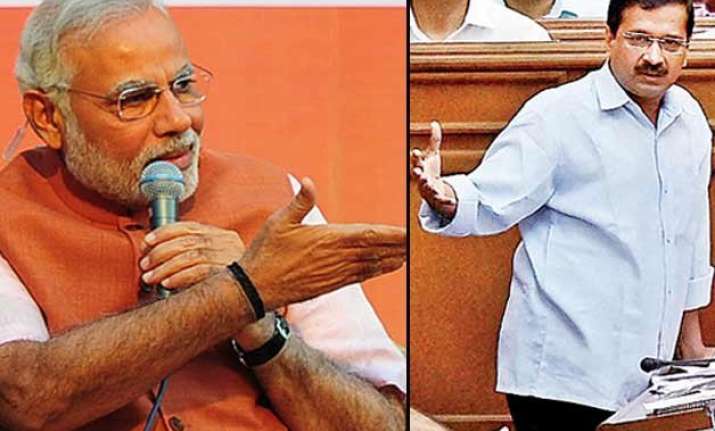 New Delhi:  Ministry of Home Affairs (MHA) on Wednesday moved to the Supreme Court challenging the Delhi High Court order that had termed as 'suspect' a notification issued by it, barring the Delhi government's Anti-Corruption Branch  (ACB) from acting against its officials, including those of Delhi Police.
This has further escalated the turf war between Centre and the Arvind Kejriwal-led Delhi government.
The MHA's action came on the day when Delhi Assembly passed a resolution rejecting the Centre's notification giving more powers to the Lieutenant Governor.
The High Court had on May 25, while hearing the bail application of a Delhi Police constable arrested by the ACB on bribery charges, said that ACB has authority to arrest  city police officials.
In August 2014, the MHA had issued a notification stating that Delhi ACB can act only against Delhi government employees. After this notification, the Delhi Police had shielded  its staff from ACB-directed investigation. The Delhi Police reports directly to the Union Home  Ministry.
The Delhi High Court had also criticised last week's notification by MHA which gave more power to LG and reiterated the Union government's stand on ACB.
Delhi HC backs Arvind Kejriwal, says ACB can arrest police officials
Quoting the notification's relevant parts, the court said, "in my view, since the Union lacks the executive authority to act in respect of matters dealt with in entries 1 2 of List III of the Seventh Schedule, the further executive fiat issued by the Union government on 21.05.2015 is also suspect".
A special leave petition (SLP) was filed by the MHA in the court registry Wednesday evening challenging the order.
Sources say the SLP will primarily argue that the  High  Court had made the observations without hearing its views. Home  Ministry sources also indicated that since the issue concerns 'constitutional propriety', the Supreme Court would be the best and final arbiter in the matter.
MHA sources pointed out that by striking down a part of the notification, the Delhi HC has put the entire notification in limbo and this would only fuel the confrontation and hence a comprehensive clarification on the matter was required by the Supreme Court.
The power struggle between Kejriwal and Jung is rooted in Delhi's unique position as a union territory functioning as the Capital, with the state government having no say over several important departments and agencies that function under the lieutenant governor, who reports to the Centre.
The confrontation started after Jung appointed senior bureaucrat Shakuntala Gamlin as acting chief secretary against the wishes of the AAP government.